Malaca Instituto - Spanish school in Málaga
Malaca Instituto
Extensive cultural program

Modern facilities

On-site residence

Garden with swimming pool

Awarded school
Malaca Instituto offers outstanding facilities for Spanish language students, located on its own mini-campus in a quiet residential area of Malaga, just a few minutes' walk from the beach.
Not only does the school offer 25 fully-equipped classrooms (all with audio/visual equipment), but there is also a multimedia centre and video lab, a dance studio, a general activities room, a practice kitchen, three sun terraces, a swimming pool, an on-site restaurant/bar and the school's very own on-site residence.
Its excellent facilities make Malaca Instituto undeniably one of the very best-equipped Spanish language schools in Spain.
Nationality mix

DE
NL

UK

FR

CH

SCAN
USA&CAN

S Korea

CN

Others
Age mix
Spanish courses in Malaca Instituto
Malaca Instituto offers a wide range of Spanish language courses to meet all requirements. If you would like to improve your overall level of Spanish, then the 'Intensive' course of 20 group lessons per week would be the perfect choice for you.
However, if there are any particular areas of the language that you would like to concentrate on, then you may like to consider taking a course of private lessons, or adding some private lessons to your group course. Our school also offers courses for those interested in learning a little more about the local culture (e.g. the 'Spanish and Hispanic Studies' course, 'Spanish and Sevillanas' course, and the 'Spanish and Cookery' course).
The school also offers some fantastic courses for students learning Spanish for academic or business reasons (e.g. the 'DELE Exam Preparation' course, the 'Spanish-Trade/Commerce' course, the 'Business Spanish' course, the 'Spanish and Work Experience' course and the 'University Entrance Exam' course).
Malaca Instituto also offers a Spanish Club 50+ course for students aged 50 years and over who wish to study exclusively with students of a similar age to themselves. This course combines 15 Spanish lessons per week with an extensive programme of cultural activities, and is very popular amongst more mature students.

The school also offers a Spanish language summer course for students aged 16-20 years, who wish to study only with students of a similar age. This course also combines 15 Spanish lessons per week with a fantastic cultural activities programme.
Accommodation in Malaca Instituto
The school's own on-site residence (Club Hispanico) is perfect for students who wish to benefit from the convenience of staying so close to the school, as well as the facilities that this offers (such as the on-site restaurant and bar). You can choose to stay in a single room (with balcony), a shared room or an Executive single with a double bed, fridge, TV and large balcony.
All rooms have private, en-suite bathrooms. There are even on-site private studios, with a kitchenette if you would like to cook your own meals.
There are also shared self-catering apartments located off-site, which are available in two categories: 'Shared Apartments' and 'Shared Apartments Plus'. Our 'Shared Apartments Plus' have air-conditioning, a shared swimming pool, and are located just ten minutes' walk from the school. If you wish to practice speaking Spanish with native speakers as much as possible, then you may like to consider staying with a Spanish host family.
Shared apartment

These shared apartments provide fully-fitted kitchen, common rooms and bathrooms to share with an average of 2 – 4 students. Single and double rooms are available.

Shared apartment

single • self-catering

Shared apartment

twin (2 separate beds) • self-catering

Host family

Host family accommodation also maximises your opportunity to practice Spanish. Hosts will encourage you to speak and make you feel confident in using the language. All our families are carefully selected and vetted, ensuring that you have both a comfortable and engaging local stay.

Host family

single • half-board

Host family

twin (2 separate beds) • half-board

Student residence

Each of our student residences is different and this accommodation is not available in all locations. These residences best resemble the destination in which they are located, so you also gain a local cultural experience.
Cultural activities in Malaca Instituto
Malaca Instituto offers an interesting social activity program all year round.
Student reviews

The teachers at this school are amazing. Full of energy, enthusiasm and ensure that rapid progress is made. They tailor the lessons to your needs and are very encouraging. I definitely will visit again!
Special Offers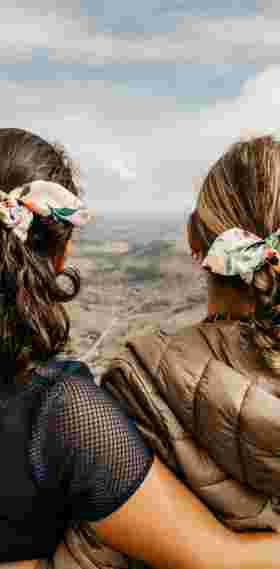 €20 Euro discount
Book with a friend and save
Book a course with a friend or relative and SAVE €20 each. You just need to quote code EHBF09 in our enrolment system in the "general notes" field. Contact us for more details.
Conditions:
This offer is only valid when choosing the same location.
Other Spanish schools in Malaga
Why choose Estudio Hispanico?
Free service

Free support, free cancellation and free insurance included.

Best price guarantee

Get the price difference refunded if you find a better deal for the same programme with another agency.

THE Spanish language school experts

Since 2001 we have been dedicated to picking only the best Spanish language schools in Spain and Latin America.
Accreditations and memberships