Learn Spanish in Marbella
Marbella in southern Spain is famous for its long sandy beaches, blue sea and fantastic climate – a wonderful location in which to learn Spanish, where a Spanish course and leisure blend together with an average year round temperature of 19ºC, and typically 320 sunny days per year.
Marbella is, of course, one of the most exclusive coastal resorts in all of Spain, with fashionable hotels and a vibrant night-life. However Marbella is so much more than this. The old town of Marbella is a wonderful place to explore, with its winding whitewashed streets and artisans' workshops. Our school is located right in the centre of Marbella, making this an exciting place to learn Spanish and somewhere that you can enjoy yourself at the same time.
'Andalucia', southern Spain, is a place where people make a point of taking time to really enjoy the good things in life and we have a climate that makes this possible year-round. Whether you like the beach, the nightlife, or just the easy-going lifestyle, here you can learn Spanish and enjoy the experience. We have a wide range of courses to suit all ages and levels.

Puerto Banús is the marina of Marbella, dedicated to the dream yachts of the super-rich, a great place to people-watch, go dancing, eat-out and practice your Spanish.

Marbella is also, of course, a wonderful location from which to explore this beautiful part of Southern Spain and learn Spanish at the same time - Seville, Cordoba, and Granada are not far away.

If you like the good things in life, you will love Marbella. This is an excellent location in which to learn Spanish in Spain and thoroughly enjoy yourself at the same time.
Spanish school in Marbella
Chain school

Close to the beach
Our school, Enforex, is located in the centre of Marbella, just 5 minutes walk from the beach. There are a range of Spanish language courses offered from our school's 14 classrooms.
Our school's facilities also include a video library, student common room and Internet cafe with 8 computers. The school's extensive terrace is 2,000 square metres.
Spanish courses in Marbella
We offer 13 different Spanish courses in Marbella. Most of our Spanish lessons take place in the morning, though some are held in the afternoon. All accommodation is within walking distance of the school.
Accommodation in Marbella
We offer various options for accommodation in Marbella.
Shared apartment

These shared apartments provide fully-fitted kitchen, common rooms and bathrooms to share with an average of 2 – 4 students. Single and double rooms are available.

Shared apartment

single • self-catering

Shared apartment

double • self-catering

Host family

Host family accommodation also maximises your opportunity to practice Spanish. Hosts will encourage you to speak and make you feel confident in using the language. All our families are carefully selected and vetted, ensuring that you have both a comfortable and engaging local stay.

Host family

single • half-board • full-board

Host family

double • half-board • full-board
Arrival in Marbella
Fly to Malaga Airport, and take the airport bus to Malaga Bus Station. There are regular coaches from Malaga Bus Station to the centre of Marbella, from where you can take a taxi to your accommodation.

Alternatively, you can ask us to arrange an airport transfer for you. You will then be individually met at the airport in Malaga and taken to your accommodation in Marbella.
Cultural activities in Marbella
5 'Cultural Lessons' each week free-of-charge on most courses
'Intercambios' (converstaion exchanges) arranged with Spanish Students
Weekly excursions available to Seville, Granada, Cadiz, Ronda
Guided visits around Marbella and to places of interest, beach trips, 'tapas tours', seminars on Spanish culture
(Precise cultural program may vary)
Special Offers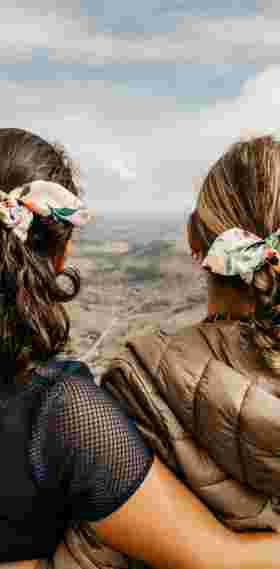 €20 Euro discount
Book with a friend and save
Book a course with a friend or relative and SAVE €20 each. You just need to quote code EHBF09 in our enrolment system in the "general notes" field. Contact us for more details.
Conditions:
This offer is only valid when choosing the same location.
Why choose Estudio Hispanico?
Free service

Free support, free cancellation and free insurance included.

Best price guarantee

Get the price difference refunded if you find a better deal for the same programme with another agency.

THE Spanish language school experts

Since 2001 we have been dedicated to picking only the best Spanish language schools in Spain and Latin America.
Accreditations and memberships