Spanish course in Nerja
Nerja is just perfect if you're looking for beautiful coastal town in southern Spain, with secluded beaches, friendly locals and fantastic weather. It's an ideal choice if you want to learn Spanish, because being a small town, people are friendly.
So, you'll have lots of opportunities to stop and chat with local people, putting into practise the Spanish that you learn on your course. But Nerja is much more than just another small town on the coast. It has a unique charm of its own, with narrow winding streets, typical white-washed houses, flowers everywhere - and continuous sunshine.
Nerja enjoys a really special 'Micro-climate', with warm sunny winters, due the protection of the Sierra Nevada Mountains to the north, and summer temperatures which never get too hot because of the cooling sea breezes off the Mediterranean. Nerja's year-round warm sunny climate simply could not be better! And, because of Nerja's location in Andalusia, it is easy to visit beautiful cities like Granada, Seville, Cordoba and Ronda, at any time of year, returning to Nerja at the end of the day, to relax at the beach and enjoy this simply unique location.
Spanish school in Nerja
Swimming pool in school building

Private terraces
Our school in Nerja, Escuela de Idiomas Nerja, is located in a beautiful white-washed villa, with extensive gardens and sun terraces. The school is ideally situated, right in the historic heart of Nerja, just a short walk from the beach.
The school has spacious airy classrooms, a library and student cafeteria. There is also a kitchen, used for Spanish Cookery lessons. Due to the year-round sunshine which Nerja enjoys, and average temperatures of 21 degrees (72 degrees Fahrenheit), lessons are often held outdoors, in the school gardens - a beautiful place to learn Spanish.
Our school also has a high-standard residence, with roof top swimming pool and private cafeteria, located just a short walk from the school.
Spanish courses in Nerja
To help our students enjoy their time in Nerja, and get the most out of their Spanish course, the school organizes regular activities and excursions, throughout the year. There is a guided walk around Nerja, evenings out with tutors, cycling trips, parties in the school, beach volleyball, Spanish cookery lessons and excursions to Seville, Granada, Cordoba and nearby world-famous pre-historic caves.
Accommodation in Nerja
Spanish host families, carefully chosen by our school, offering a friendly, welcoming environment. Shared student apartments. Here, you share the apartment with 5 or 6 other students from our school – a great way to meet people and make friends.
School Residence, fully air-conditioned, and very high standard, located just a short walk from the school. All rooms have private bathrooms/toilets. There is an on-site cafeteria, lounge, daily maid service, as well as a roof top-swimming pool, with sun terraces and wonderful views over Nerja! You can stay in standard single or shared rooms, or choose a 'Star Room' (single or double) for an even higher standard of comfort.
Host family

Host family accommodation also maximises your opportunity to practice Spanish. Hosts will encourage you to speak and make you feel confident in using the language. All our families are carefully selected and vetted, ensuring that you have both a comfortable and engaging local stay.

Host family

single • half-board

Host family

double • half-board

Student residence

Each of our student residences is different and this accommodation is not available in all locations. These residences best resemble the destination in which they are located, so you also gain a local cultural experience.
Arrival in Nerja
Fly to Malaga Airport. There are buses every 20 minutes to Malaga Bus Station. From there, take a direct coach to Nerja (Travel time: approximately 1 hour). Or, request an airport transfer and we will arrange for you to be met on your arrival at the airport and taken to your accommodation in Nerja.
Cultural activities in Nerja
Guided walk around the centre of Nerja
Spanish Cookery Lessons in the school
Parties and Beach Volleyball
Excursions to Seville, Granada and nearby pre-historic caves
Sevillana ('Flamenco') dance lessons.
(Precise cultural program may vary)
Special Offers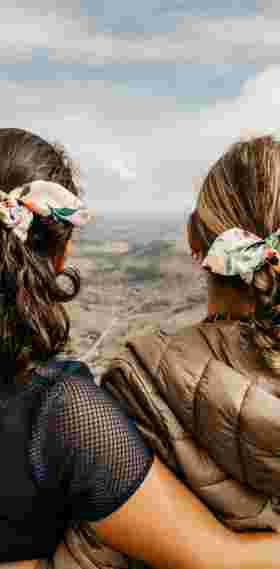 €20 Euro discount
Book with a friend and save
Book a course with a friend or relative and SAVE €20 each. You just need to quote code EHBF09 in our enrolment system in the "general notes" field. Contact us for more details.
Conditions:
This offer is only valid when choosing the same location.
Why choose Estudio Hispanico?
Free service

Free support, free cancellation and free insurance included.

Best price guarantee

Get the price difference refunded if you find a better deal for the same programme with another agency.

THE Spanish language school experts

Since 2001 we have been dedicated to picking only the best Spanish language schools in Spain and Latin America.
Accreditations and memberships