Spanish course in Palma de Mallorca
Palma de Mallorca is a simply beautiful city. There is a large historic centre, full of winding streets and secluded little squares with fountains, all overlooked by a magnificent gothic cathedral, towering over the old town.
Palma de Mallorca also has an impressive Marina, popular with the rich and famous and a great place for an evening stroll as the sun goes down. This is a wonderful location in which to learn Spanish, full of history and culture, with lots to do and see, whilst at the same time welcoming and friendly.
One of the great advantages of choosing Palma de Mallorca as the location for your Spanish course, is that not only is Palma truly 'Spanish' in every sense of the world, but it is also a wonderful location from which to explore the rest of the island. If you want to visit some of the tourist resorts for which Mallorca is well known, Magaluf is just a short bus ride way. However, we would advise you instead to join the numerous excursions that our school in Palma organises to fishing villages along the cost, the mountains of the interior, to secluded coves and unspoilt beaches, exploring the 'undiscovered' side of the island.

All the staff at our school are natives of Mallorca, so they really know the best that the island has to offer. On a Spanish course at our school in Palma de Mallorca, you will not only learn the Spanish language but will also learn all about the island of Mallorca, discovering it for yourself, with the help of the staff at the school, and very probably falling in love with the incredible beauty of the place, the people, the culture and the truly captivating way of life.
Spanish school in Mallorca
Our school occupies three floors of a bright, modern, spacious building in the centre of Palma, just off the prestigious Passeig Mallorca avenue. There are more than 13 air-conditioned classrooms, a , a chill-out area where student can relax and socialize, a computer lab which students are able to use either before or after class. The area immediately around the school is partly residential and partly commercial and there are several bars, restaurants and hotels within a 2-3 minute walk. The old part of the city, is just a 10-minute walk away. Our school offers an 'Intensive Spanish Course' of 20 lessons per week, with a maximum class size of just 12 students.
Spanish courses in Mallorca
To help students really enjoy their time in Mallorca, as well as to give you extra opportunities to practice your Spanish, our school organizes regular cultural activities, guided visits and excursions.
These typically include a 'welcome reception', guided walks to places of interest within Palma de Mallorca, Spanish film evenings in the school, 'intercambios' (conversation exchanges with local Spanish students), plus weekend excursions.
Accommodation in Mallorca
For total immersion in the Spanish language, we recommend staying with one of our school's carefully selected Spanish host families.
'Executive host families' are also available, if you would prefer a private bathroom.

For reasonably-priced self-catering accommodation we recommend 'shared student apartments'. Single and twin rooms are available. You will share the apartment (kitchen, bathroom and dining room) with other international students.
Host family

Host family accommodation also maximises your opportunity to practice Spanish. Hosts will encourage you to speak and make you feel confident in using the language. All our families are carefully selected and vetted, ensuring that you have both a comfortable and engaging local stay.

Host family

single • breakfast • self-catering

Host family

double • self-catering
Arrival in Mallorca
Fly to Palma de Mallorca Airport. From there, you can take a coach to the centre of Palma. Or, if you prefer to met on your arrival and taken to your accommodation, we can arrange a private airport transfer for you.
Cultural activities in Mallorca
Welcome reception in the school
Guided walks to places of interest within Palma
Spanish film evenings in the school
Excursions to fishing villages, the mountains and locations along the coast
(Precise cultural program may vary)
Special Offers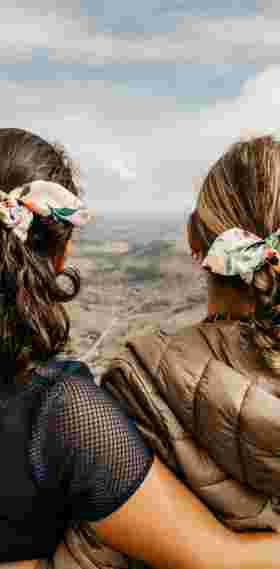 €20 Euro discount
Book with a friend and save
Book a course with a friend or relative and SAVE €20 each. You just need to quote code EHBF09 in our enrolment system in the "general notes" field. Contact us for more details.
Conditions:
This offer is only valid when choosing the same location.
Why choose Estudio Hispanico?
Free service

Free support, free cancellation and free insurance included.

Best price guarantee

Get the price difference refunded if you find a better deal for the same programme with another agency.

THE Spanish language school experts

Since 2001 we have been dedicated to picking only the best Spanish language schools in Spain and Latin America.
Accreditations and memberships