Spanish course in Antigua
Choose a Spanish course in Antigua and experience one of the most beautiful cities in Latin America! Beneath the gaze of three volcanic peaks lie exquisite colonial churches, vibrant Mayan markets and houses painted every colour imaginable.
Antigua is home to fascinating local traditions, including the 'Burning of the Devil' just before Christmas and vibrant Semana Santa (Holy Week) celebrations. The heart of Antigua is Parque Central, where you can practice your Spanish with the locals. All Spanish lessons at our school take place on a one-to-one basis, so you'll soon be speaking the language with confidence!
You'll find exciting and eclectic nightlife in Antigua, fuelled by the city's large student population. A great place to watch day turn into night is Volcán Pacaya, just outside the city, which treats visitors to spectacular lava and smoke displays. What's more, the bustling capital, Guatemala City, is just 25 miles away.
Spanish school in Antigua
Our school is located in the centre of Antigua, close to the 'Palacio del Ayuntamiento' and close to local markets, shops and restaurants. Our school has spacious classrooms, student room, Audio/Video room, WIFI connection and free tea and coffee in the school's kitchen.
Spanish courses in Antigua
Students can choose from a number of Spanish courses taught in groups of only 8 students a maximum, including specialist Business courses and DELE exam preparation. Students can also learn how to Salsa or get to know more about the Guatemalan culture with our specialised Spanish and culture course.
Intensive

Intensive 20

20 lessons per week in a group, Monday to Friday

Show all prices

Intensive + Individual

Intensive 20+10

30 lessons per week in a group, Monday to Friday

Show all prices

Individual

Individual 10

10 lessons per week in a group, Monday to Friday

Show all prices
Accommodation in Antigua
The best way to fully experience the local culture is to live with Guatemalan people! Our school chooses host families for their friendliness and the standard of their accommodation. You'll live in a welcoming, Spanish-speaking environment, where your language skills will quickly improve!
If you'd prefer to live with your fellow students from the school, student residence accommodation is also available. You can choose to share a bathroom, or have a private bathroom instead. You'll be located just five minutes away from the school, and with up to 14 students per residence, you'll soon make lots of friends!
Host family

Host family accommodation also maximises your opportunity to practice Spanish. Hosts will encourage you to speak and make you feel confident in using the language. All our families are carefully selected and vetted, ensuring that you have both a comfortable and engaging local stay.

Host family

single • half-board

Host family

double • half-board

Student residence

Each of our student residences is different and this accommodation is not available in all locations. These residences best resemble the destination in which they are located, so you also gain a local cultural experience.

Student residence

single • half-board

Student residence

twin (2 separate beds) • half-board
Arrival in Antigua
Our school will happily arrange a transfer from La Aurora International Airport (close to Guatemala City) to your accommodation. However, this service is not included.
Cultural activities in Antigua
Guided tours of Antigua
Salsa and Merengue dance classes
Horse riding, cycling tours and other sporting activities
Evening dinners with students and teachers
Spanish movie nights
Weaving classes
Excursions to surrounding villages, coffee plantations and volcanoes
(Precise cultural program may vary)
Special Offers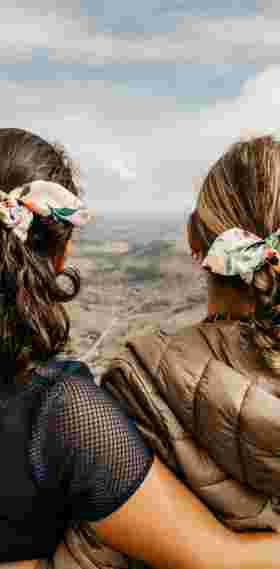 €20 Euro discount
Book with a friend and save
Book a course with a friend or relative and SAVE €20 each. You just need to quote code EHBF09 in our enrolment system in the "general notes" field. Contact us for more details.
Conditions:
This offer is only valid when choosing the same location.
Why choose Estudio Hispanico?
Free service

Free support, free cancellation and free insurance included.

Best price guarantee

Get the price difference refunded if you find a better deal for the same programme with another agency.

THE Spanish language school experts

Since 2001 we have been dedicated to picking only the best Spanish language schools in Spain and Latin America.
Accreditations and memberships