Spanish course in Monteverde
Study Spanish in the middle of a rainforest! Take a Spanish course in Monteverde Cloud Forest Preserve and you'll discover countless plant and animal species, amid some of Costa Rica's most beautiful landscapes.
The maximum class size at our school is just four students, so you'll receive plenty of individual attention and make rapid progress! Following your Spanish lessons, you can try horse riding in the hills, white water rafting, or even flying through the rainforest canopy on a zip-line.
One of the region's main attractions is the awe-inspiring Arenal Volcano, which towers over the sparkling waters of Lake Arenal and produces amazing lava flows. The Pacific coast of Costa Rica is also within easy reach, offering stunning beaches and exciting watersports! Learn Spanish in Monteverde and you'll see nature at its most spectacular.
Spanish school in Monteverde
Your Spanish course in Monteverde will take place in a modern, detached villa, with its own grounds and garden. The school, CPI, has an outdoor patio, computer room, a well-stocked library and free wireless Internet access.
Spanish courses in Monteverde
Choose group-based classes, Private Lessons or a combination of both approaches! Our school's Intensive and Super-intensive courses place students in groups according to their level of Spanish. This is a great way to meet other students and practice your language skills with your peers.
Class sizes are limited to four students, allowing our school's expert teachers to dedicate plenty of time to each individual student's learning.

For the totally undivided attention of your tutors, Private Spanish Lessons are also available. Classes will concentrate on those aspects of the language that you have most difficulty with, so you'll quickly overcome any problems and make remarkable progress!

Our school's Combined courses offer 20 group classes per week, complemented by either five or 10 Private Lessons. Enjoy the interaction of group classes and the customised focus of individual classes!

To achieve complete immersion in the Spanish language and the local culture, take part in Volunteer Work in the Monteverde area. Our school can arrange placements in teaching, conservation and arts and crafts, allowing you to use your Spanish in everyday situations and give something back to the community!
Intensive

Intensive 20

20 lessons per week in a group, Monday to Friday

Show all prices

Intensive 27.5

27.5 lessons per week in a group, Monday to Friday

Show all prices

Intensive + Individual

Intensive 20+5

25 lessons per week in a group, Monday to Friday

Show all prices

Intensive 20+10

30 lessons per week in a group, Monday to Friday

Show all prices

Individual

Individual 20

20 lessons per week in a group, Monday to Friday

Show all prices
Accommodation in Monteverde
If you want to learn Spanish in Monteverde as quickly as possible, live with one of our school's carefully selected host families. They'll provide you with a warm welcome to Costa Rica and constant Spanish practice.
Alternatively, you can stay in a private studio apartment, or in the student residence, both just a five-minute walk away from the school. Students in the residence share a bathroom, kitchen, dining room and lounge, whilst studio apartments have private facilities.
Shared apartment

These shared apartments provide fully-fitted kitchen, common rooms and bathrooms to share with an average of 2 – 4 students. Single and double rooms are available.

Shared apartment

single • self-catering

Shared apartment

double • self-catering

Host family

Host family accommodation also maximises your opportunity to practice Spanish. Hosts will encourage you to speak and make you feel confident in using the language. All our families are carefully selected and vetted, ensuring that you have both a comfortable and engaging local stay.

Host family

single • half-board
Arrival in Monteverde
Our school offers transportation to and from Juan Santamaría International Airport in San José, although this service costs extra. You'll spend your first night in Costa Rica in Bed & Breakfast or hostel accommodation close to the airport, before departing for Monteverde the next morning.
Cultural activities in Monteverde
Dance lessons
Cookery classes
Movie nights
School parties
White water rafting
Boat cruises
Arenal Volcano trip
Scuba diving
Caribbean beach trip
Surf lessons
(Precise cultural program may vary)
Special Offers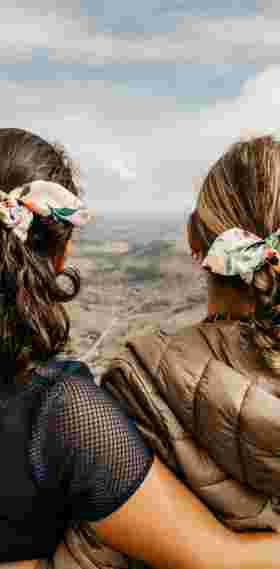 €20 Euro discount
Book with a friend and save
Book a course with a friend or relative and SAVE €20 each. You just need to quote code EHBF09 in our enrolment system in the "general notes" field. Contact us for more details.
Conditions:
This offer is only valid when choosing the same location.
Why choose Estudio Hispanico?
Free service

Free support, free cancellation and free insurance included.

Best price guarantee

Get the price difference refunded if you find a better deal for the same programme with another agency.

THE Spanish language school experts

Since 2001 we have been dedicated to picking only the best Spanish language schools in Spain and Latin America.
Accreditations and memberships