Spanish courses with accommodation
Spanish courses with accommodation
It is extremely important to us that our students are happy in their accommodation. For this reason, we offer a wide range of carefully selected accommodation options.
Feeling at home starts with a place where you feel comfortable. All our accommodation ensures you can settle into a new city, new country and new culture.
Shared apartment
The shared apartments are fully equipped. You share your apartment with other international students and/or with Spanish students. You will have your own room, or share a room, if you prefer.
You will share the kitchen, bathroom and living room with the other students in the apartment. These shared apartments provide basic but very reasonably priced student accommodation.
Standard apartment
Standard single and double room Small single room Big single room
Shared apartment plus
Single and double room
Host family
These carefully selected host families are certainly the best option from a language-learning point of view because you will learn Spanish in your host family, as well as at our school in Spain.
Students can choose to stay in single or shared rooms, and receive bed and breakfast, half board (2 meals/day) or full board (3 meals/day). The families will all speak only standard 'Castilian' Spanish to students, thus giving students lots of extra language practice! Host families can be couples or single people, with or without children. If a student is unhappy in a host family for whatever reason, the situation will be discussed to find an appropriate solution for all parties.
Host family
Single and double room breakfast Single and double room half board Single and double room full board
Student residence
These residences are located in the centre of each city. Students share the residences with other international students and Spanish students. You can choose to have half board (2 meals/day) or full board (3 meals/day) and to stay in a single room or a shared room.
Student residence on-site
Dorm room
Private studio apartments
Private apartments and/or studios are usually small but comfortably furnished and fully equipped, with private bathroom, kitchenette and bedroom (single or twin).
Important
If you choose host family accommodation please let us know, when you make your booking, whether you require a non-smoking family, and whether you have any special dietary requirements or allergies.
Breakages Deposit
In some locations and in some types of accommodation, you may be required to provide a refundable deposit on your arrival, against breakages. The deposit is returned at the end of your stay, when you hand in your keys.
Arrival/Departure
You should arrive in your accommodation on the Sunday before your course starts and depart on the Saturday after your course finishes. Extra nights in accommodation are sometimes possible, subject to availability.
Please let us know your arrival details, so that your family, residence or flatmates know what time to expect you.
Special Offers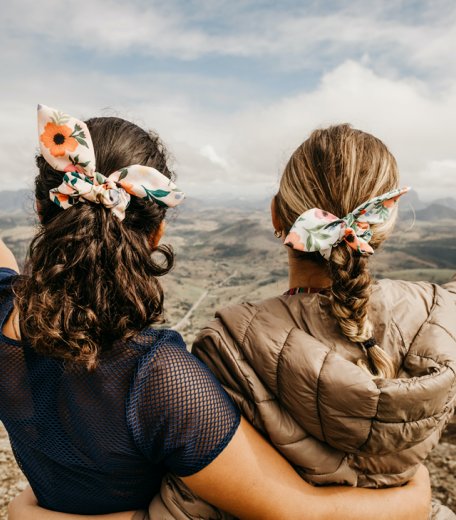 €20 Euro discount
Book with a friend and save
Book a course with a friend or relative and SAVE €20 each. You just need to quote code EHBF09 in our enrolment system in the "general notes" field. Contact us for more details.
Conditions:
This offer is only valid when choosing the same location.
Why choose Estudio Hispanico?
Free service

Free support, free cancellation and free insurance included.

Best price guarantee

Get the price difference refunded if you find a better deal for the same programme with another agency.

THE Spanish language school experts

Since 2001 we have been dedicated to picking only the best Spanish language schools in Spain and Latin America.
Accreditations and memberships