Spanish course in Montañita
Enjoy a Spanish course in Montañita, overlooking glorious golden beaches. Our seafront school even has its own swimming pool and poolside cabañas! Best of all, our school has small class sizes, enabling you to learn Spanish in no time.
This beautiful part of Ecuador is famous for its outstanding conditions for surfing, scuba diving, snorkelling and other water sports. Make the most of these conditions with our school's Spanish, Scuba and Surf course, or with a dedicated Surfing course. The school offers various activity programs you can take whilst you learn Spanish in Montañita, including a cruise around the unforgettable Galapagos Islands!
Alternatively, you can simply lie back and enjoy the soft sands, warm sunshine and the sound of waves lapping against the shore. You might even be lucky enough to spot a humpback whale passing by the coast! You'll find an incredible diversity of wildlife, including armadillos, monkeys and hundreds of different birds, at the nearby Machalilla National Park. However you spend your time in Ecuador, you'll doubtlessly agree that Montañita is a truly wonderful place to study Spanish.
Spanish school in Montañita
The school is located right by the beach, just a two-minute walk from the centre of Montañita, where you'll find restaurants, cafés and shops selling local handicrafts. Your Spanish lessons will take place in comfortable classrooms, or on the shaded patio.
The school also has a kitchen, so you can make after-class snacks with your classmates!
Spanish courses in Montañita
If you want to learn general Spanish, for everyday use, the Standard Spanish in Montañita is perfect! Over 20 lessons a week, it deals with speaking, listening, reading, writing and grammar.
The maximum class size is just six students, so your highly qualified, experienced teachers can spend lots of time improving each individual's language skills.

For even more personal attention, choose Private Spanish Lessons. Individual tuition allows teachers to entirely devote themselves to raising your level of Spanish. Making certain you understand everything and spending more time on problematic areas, your teachers will have you speaking Spanish in no time!

The Medical Spanish course in Montañita is also taught on a one-on-one basis. This program consists of 10 general Spanish lessons and 10 Medical Spanish lessons per week, as well as five afternoons of Volunteer Work in a local hospital. Not only will you gain valuable experience and language skills, you'll also get to know the local people and culture.

Our school runs other special interest courses, including Surfing, Salsa and Yoga. You'll have five classes a week in your chosen activity, taken in conjunction with the Standard course.

The Travelling Classroom program gives you the chance to learn Spanish and explore Ecuador! You'll visit four different locations, learning Spanish (20 classes a week), touring cultural sights and enjoying sporting activities as you go along. Your first stop is the vibrant Ecuadorian capital, Quito; followed by historic Cuenca; the watersports paradise of Manta; and blissful Montañita. There is also an alternative option where you will go to the Jungle instead of the city of Cuenca. For this option get in contact with us for the prices. To round off your trip you can spent another week in your favorite location; or doing a detour to the amazing Galapagos Islands. Please note that this last week is not included in the price.

There is also the option of witnessing the Galapagos Islands on a special eight-day cruise aboard a catamaran. Admire the unique wildlife of these extraordinary islands!
Intensive

Intensive 20

20 lessons per week in a group, Monday to Friday

Show all prices

Intensive + Individual

Intensive 20+5

25 lessons per week in a group, Monday to Friday

Show all prices

Intensive 20+10

30 lessons per week in a group, Monday to Friday

Show all prices

Individual

Individual 20

20 lessons per week in a group, Monday to Friday

Show all prices
Accommodation in Montañita
Our school offers accommodation in poolside cabañas, complete with en-suite bathrooms, hammocks and fans. You'll enjoy the shared use of a swimming pool, a large kitchen and a Jacuzzi. Within minutes you can reach the school, the beach or Montañita town centre.
If you want to experience the Ecuadorian way of life at first-hand, stay with a host family while you learn Spanish in Montañita. You'll receive a warm welcome to Ecuador and all the Spanish practice you could ever wish for!

The most economical option is the mini dorm, which is shared between four people. Living with your fellow students, you'll quickly make new friends!
Host family

Host family accommodation also maximises your opportunity to practice Spanish. Hosts will encourage you to speak and make you feel confident in using the language. All our families are carefully selected and vetted, ensuring that you have both a comfortable and engaging local stay.

Host family

single • half-board

Host family

double • half-board

Student residence

Each of our student residences is different and this accommodation is not available in all locations. These residences best resemble the destination in which they are located, so you also gain a local cultural experience.
Arrival in Montañita
Transfers are available from Guayaquil Airport, although they are not included with this Spanish course in Montañita.
Cultural activities in Montañita
Surfing
Horse riding
Dance lessons
Cookery classes
Trips to Isla Del Plata
(Precise cultural program may vary)
Special Offers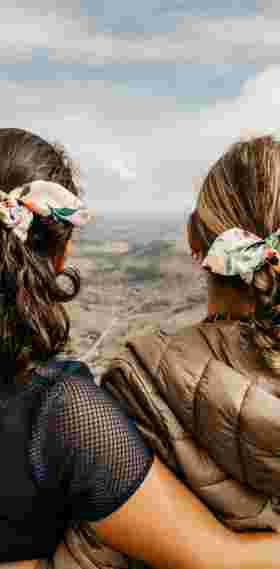 €20 Euro discount
Book with a friend and save
Book a course with a friend or relative and SAVE €20 each. You just need to quote code EHBF09 in our enrolment system in the "general notes" field. Contact us for more details.
Conditions:
This offer is only valid when choosing the same location.
Why choose Estudio Hispanico?
Free service

Free support, free cancellation and free insurance included.

Best price guarantee

Get the price difference refunded if you find a better deal for the same programme with another agency.

THE Spanish language school experts

Since 2001 we have been dedicated to picking only the best Spanish language schools in Spain and Latin America.
Accreditations and memberships