Learn Spanish in Bilbao
Bilbao, in the province of Biscay in north-central Spain, is one of Spain's most important financial, communication and cultural capitals!
It is a city of impressive architecture, living history, exceptionally hospitable people and lots and lots of sun! Surrounded by mountains, beaches, forests and steep coasts and with an average year round temperature of 20 °c, Bilbao is a spectacular location in which to study Spanish!
Bilbao is often referred to as the 'capital of joy and satisfaction' thanks to its vibrant nightlife, wonderful tapas bars, wide variety of cultural attractions, lush green gardens and fantastic shopping! The stunning Guggenheim Museum, with its mysterious, silver structure, has now become an internationally recognised symbol of the city and, along with Bilbao's many other museums and art galleries, is well worth a visit!
Spanish school in Bilbao
Internships and volunteer programs

Conveniently located
Our Spanish language school in Bilbao, Instituto Hemingway, is very conveniently located in the city centre, near the Abando train station and the Casco Viejo.
The school offers free Internet access for students and wireless Internet is available throughout. There is also a library and film collection at the school. Our school in Bilbao offers you a great educational opportunity. Spanish courses throughout the year, excellent opportunities to undertake internships in professional companies and paid jobs in hotels.
Furthermore, we offer diverse possibilities with international volunteer programs. And moreover, courses of teachers of Spanish, courses of Spanish on-line and international au-pair.
Spanish courses in Bilbao
Spanish language courses offered at our school in Bilbao include group courses of 20 Spanish language lessons per week, DELE exam preparation courses, Business Spanish courses and Spanish courses for teachers.
Intensive

Intensive 20

20 lessons per week in a group, Monday to Friday

Show all prices

Other

Business Spanish

20 lessons per week in a group, Monday to Friday

Show all prices

Executive crash course

40 lessons per week in a group, Monday to Friday

Show all prices

Spanish for Teachers

20 lessons per week in a group, Monday to Friday

Show all prices

Individual

Individual 10

10 lessons per week in a group, Monday to Friday

Show all prices

Individual 20

20 lessons per week in a group, Monday to Friday

Show all prices
Accommodation in Bilbao
Our school in Bilbao offers accommodation in carefully selected host families or in shared apartments. We would always recommend host family accommodation to students who wish to make the most progress possible during their stay in Bilbao, as their host family will welcome them into their home and encourage them to speak Spanish with them.
Shared apartment

These shared apartments provide fully-fitted kitchen, common rooms and bathrooms to share with an average of 2 – 4 students. Single and double rooms are available.

Shared apartment

single • self-catering

Host family

Host family accommodation also maximises your opportunity to practice Spanish. Hosts will encourage you to speak and make you feel confident in using the language. All our families are carefully selected and vetted, ensuring that you have both a comfortable and engaging local stay.

Host family

single • half-board • full-board

Student residence

Each of our student residences is different and this accommodation is not available in all locations. These residences best resemble the destination in which they are located, so you also gain a local cultural experience.

Student residence

single, private bathroom • self-catering
Arrival in Bilbao
We would be very happy to arrange airport transfers for you, although this is not included in the course price.
Cultural activities in Bilbao
guided tours around the city
Spanish film screenings
tapas evenings
trips to the theatre, concerts, cinema, festivals and the carnival
Excursions to Vittoria, San Sebastian and Santander
Excursions to the beach
(Precise cultural program may vary)
Special Offers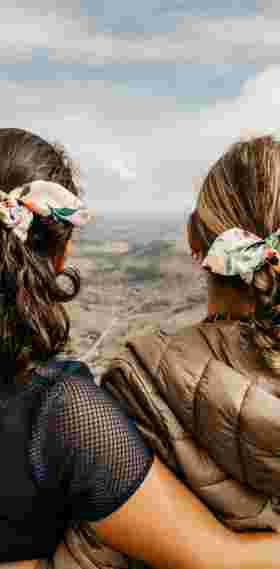 €20 Euro discount
Book with a friend and save
Book a course with a friend or relative and SAVE €20 each. You just need to quote code EHBF09 in our enrolment system in the "general notes" field. Contact us for more details.
Conditions:
This offer is only valid when choosing the same location.
Why choose Estudio Hispanico?
Free service

Free support, free cancellation and free insurance included.

Best price guarantee

Get the price difference refunded if you find a better deal for the same programme with another agency.

THE Spanish language school experts

Since 2001 we have been dedicated to picking only the best Spanish language schools in Spain and Latin America.
Accreditations and memberships