Spanish course in Sucre, Bolivia
Discover Bolivia, a land of stunning scenery, captivating history and incredibly friendly people! Straddling the Andes, the landscapes of Bolivia range from dramatic volcanoes to serene lakes, arid desert to lush rainforest.
Take a Spanish course in Sucre, where our Spanish school is based, and you'll have the perfect base for exploring the country. More than half of the population are from indigenous groups, so you'll meet a vibrant culture and age-old traditions along the way.
Set against a backdrop of undulating hills, Sucre is the very essence of a Spanish colonial city, with narrow streets of whitewashed houses, picturesque churches and shaded plazas. As well as being exceptionally beautiful, Sucre is also blessed with a rich historical and artistic heritage. At the Museo de Arte Indígena ASUR for instance, you can get a glimpse of Inca culture and buy traditional handicrafts made whilst you watch. Best of all, our school has maximum class sizes of just five students, so you're sure to learn quickly!
Spanish school in Sucre
Sucre's main square, Plaza 25 de Mayo, is just a short walk away from our centrally located school. Our school, Academia Latinoamericana de Español, has 7 classrooms, 2 internal patios, a big lounge, a kitchen which students can use to make some drinks during the break and a terrace with beautiful views of downtown Sucre.
Free wi-fi is available throughout the school and Residence'.
Spanish courses in Sucre
Our school's Spanish courses teach you speaking, listening, reading and writing skills, as well as grammar, thereby improving your overall level of Spanish. On the Standard Spanish course in Sucre, you'll share your teacher's attention with just four other students. This means that your teacher can spend plenty of time improving each individual's grasp of the language.
If you'd prefer even more personalised attention, you can take 20, 25 or 30 Private Spanish Lessons per week. Alternatively, you can combine both group and one-on-one tuition with a Super-intensive course.

To combine Spanish lessons with plenty of sightseeing, take the Language & Activity course. You'll enjoy tours of Sucre, an afternoon at the beautiful Recoleta monastery, museum visits, trips to local markets and much more! Volunteer Work is another way to get the most from your time in Bolivia. It gives you the chance to develop your language skills with native Spanish speakers, at the same as you help in community projects. Placements are available in fields ranging from nursery care to wildlife conservation, youth work to health care.
Intensive

Intensive 20

25 lessons per week in a group, Monday to Friday

Show all prices

Intensive + Individual

Intensive 20+5

25 lessons per week in a group, Monday to Friday

Show all prices

Intensive 20+10

30 lessons per week in a group, Monday to Friday

Show all prices

Individual

Individual 20

20 lessons per week in a group, Monday to Friday

Show all prices

Individual 30

30 lessons per week in a group, Monday to Friday

Show all prices
Accommodation in Sucre
Our school in Sucre arranges accommodation in host families and also in a student residence. Choose total immersion in the Spanish language and Bolivian culture, or the chance to meet and socialise with more of your fellow students!
Host family

Host family accommodation also maximises your opportunity to practice Spanish. Hosts will encourage you to speak and make you feel confident in using the language. All our families are carefully selected and vetted, ensuring that you have both a comfortable and engaging local stay.

Host family

single • half-board

Student residence

Each of our student residences is different and this accommodation is not available in all locations. These residences best resemble the destination in which they are located, so you also gain a local cultural experience.

Student residence

single • self-catering

Student residence

double • self-catering
Arrival in Sucre
Transfers are available from Sucre Airport at an extra cost.
Cultural activities in Sucre
Guided tours of Sucre
Latin dance classes
Spanish film viewings
Cookery classes
School parties
Excursions to nearby places of interest
(Precise cultural program may vary)
Special Offers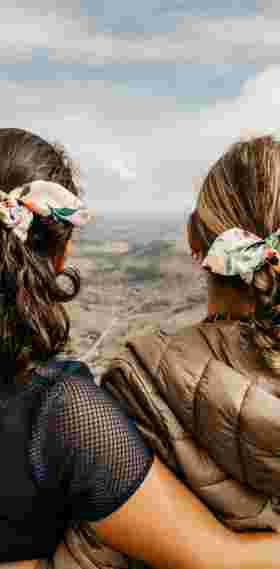 €20 Euro discount
Book with a friend and save
Book a course with a friend or relative and SAVE €20 each. You just need to quote code EHBF09 in our enrolment system in the "general notes" field. Contact us for more details.
Conditions:
This offer is only valid when choosing the same location.
Why choose Estudio Hispanico?
Free service

Free support, free cancellation and free insurance included.

Best price guarantee

Get the price difference refunded if you find a better deal for the same programme with another agency.

THE Spanish language school experts

Since 2001 we have been dedicated to picking only the best Spanish language schools in Spain and Latin America.
Accreditations and memberships