Instituto Picasso - Spanish school in Málaga
Instituto Picasso
Small groups

Extensive cultural program

Familiar atmosphere

Central location

Historical school building
Familiar Spanish language school at a beautiful square in Malaga's city center. Spanish courses in small groups throughout the year.
Instituto Picasso Malaga is located just a couple of minutes from the Picasso museum, one of the most visited attractions in Malaga. The school is in a reformed 19th century building and is walking-distance from the beaches, main shopping areas, restaurants and bars.
The school offers computers and free Internet connection for students along with a well-stocked library where students can borrow books, videos, dvds and other materials to get some extra practice.
Nationality mix

DE

Rest West-EU

Scand
US&CA

UK

IT

FR

ASIA
NL

Other
Age mix
Spanish courses in Instituto Picasso
Students with some Spanish knowledge can be integrated in our Spanish courses on any Monday of the year. Just beginners have to adapt to our official starting dates every fortnight.
They can choose from group courses of 20 or 30 classes per week, individual tuition, specialist courses on Spanish history, literature and culture and business courses.
Accommodation in Instituto Picasso
All accommodation is located within 10 to 20 minutes' walk from the school, so you can make the most of the central location to visit the city.
If students want to practice their Spanish outside of the classroom and learn more about the culture, they can choose to stay in one of our local host families. We also offer shared apartments with international students from the school or private apartments subject to availability.
All our accommodations are reserved from Sunday before the course starts until Saturday, 12 o'clock (midday), the day after the last course day.
Shared apartment

These shared apartments provide fully-fitted kitchen, common rooms and bathrooms to share with an average of 2 – 4 students. Single and double rooms are available.

Shared apartment

single • self-catering

Shared apartment

double • self-catering

Host family

Host family accommodation also maximises your opportunity to practice Spanish. Hosts will encourage you to speak and make you feel confident in using the language. All our families are carefully selected and vetted, ensuring that you have both a comfortable and engaging local stay.

Host family

single • half-board • full-board

Host family

double • half-board • full-board
Cultural activities in Instituto Picasso
Malaga is a Mediterranean city with a warm climate and excellent conditions for outdoor activities all year, such as golf, tennis, beach volleyball, horse-riding and all types of water sports.
Student reviews
Instituto Picasso reviews on Estudio Hispanico
I love Málaga! The school is really good, the teachers are nice and we´re in the middle of the center near the beach. Made some great friends-party all night.

a year ago I was studying in this language school, it's very well situated, in the city centre, the school has a very good atmosphere, the teachers are nice and very professional, the students are from all over the world. Every now and then they have wonderful activities, the last Friday of each month they cook paella, the students and teachers participate in the preparation and cooking. I spend fantastic 7 months with them, learned my Spanish very well, got to know a lot of people and have several close friends from the school. Good memories for my whole life. I'm still on good terms with the teachers there. In conclusion, it's the very place where you should learn your Spanish, and you won't regret it!

A very friendly and warm school with great activities besides the classes, fun teachers and a great location in the centre of Malaga. During your stay to learn Spanish, you will always have a place to call home at Instituto Picasso.
Special Offers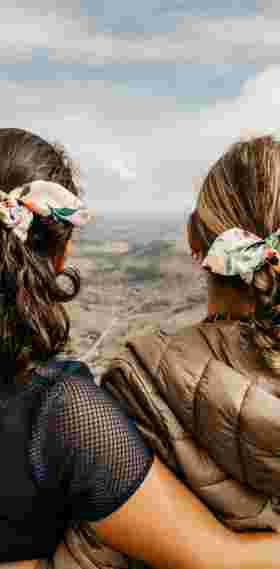 €20 Euro discount
Book with a friend and save
Book a course with a friend or relative and SAVE €20 each. You just need to quote code EHBF09 in our enrolment system in the "general notes" field. Contact us for more details.
Conditions:
This offer is only valid when choosing the same location.
Other Spanish schools in Malaga
Why choose Estudio Hispanico?
Free service

Free support, free cancellation and free insurance included.

Best price guarantee

Get the price difference refunded if you find a better deal for the same programme with another agency.

THE Spanish language school experts

Since 2001 we have been dedicated to picking only the best Spanish language schools in Spain and Latin America.
Accreditations and memberships