Spanish course Playa del Carmen
Glorious, white-sand beaches are just five minutes' walk away from our Spanish school in Playa del Carmen. What's more, the school even has its own on-site residence.
This is a truly beautiful part of Mexico, with lush, unspoilt jungle rolling down to meet warm Caribbean waters which are ideal for exciting watersports. Experience the thrill of windsurfing, scuba dive amongst exotic marine life, or swim with dolphins. Of course, you can always simply bask on the beach – the perfect break from your Spanish lessons!
A Spanish course in Playa del Carmen offers more than just stunning beaches. This part of the Yucatán peninsula is littered with impressive, centuries-old Mayan ruins. Cobá, where majestic pyramids project out of the jungle canopy, and Tulum, overlooking turquoise Caribbean seas, are two of the nearest sites. After a day spent exploring Mexico and learning Spanish, Playa del Carmen's beachside restaurants and bars are the ideal place to watch the sunset.
Spanish school in Playa del Carmen
Our school, IH Rivera Maya, is located just 2 minutes from the main street in Playa del Carmen with its' shops, restaurants, and bars. The stunning sandy beaches and warm waters of the Caribbean are just 10 minutes away.
The school consists of a colonial house and a more modern building with its' own gardens. The classes are air-conditioned and bright. The school has WIFI and computers as well as a bar and cafeteria for students to relax before and after classes.
Spanish courses in Playa del Carmen
The most popular course at our Playa del Carmen school is the Intensive Course, which places students in same-level groups. If you prefer more individual attention, you can take Private Spanish Lessons and customise classes to meet your own personal interests and requirements.
Our school also offers a Combined Course, allowing you to learn Spanish with both group and one-on-one classes. For those who wish to study Spanish for a specific purpose, we offer D.E.L.E exam preparation courses and Spanish for Business.

We also offer our students the chance to combine their Spanish learning with Scuba Diving, Latin Dance or Mexican Cooking. All classes are taught by native Spanish-speakers, with lots of experience and enthusiasm, so you're sure to make great progress on your Spanish course in Playa del Carmen!
Accommodation in Playa del Carmen
The residence is located just 5 minutes from the school on a quiet street. It offers both single rooms and double rooms, all with private bathroom, television, fridge and air-conditioning.
There is a shared kitchen for students to make their meals and students can choose top reserve room only, with breakfast or with half board.
If you choose to stay with a host family whilst you learn Spanish in Playa del Carmen, you'll have the advantage of constant Spanish practice! Your family will prepare two meals a day for you, over which you can chat in Spanish, getting to know the local culture and the language. Our school carefully selects its host families, providing you with a warm, welcoming home in Mexico.
Shared apartment

These shared apartments provide fully-fitted kitchen, common rooms and bathrooms to share with an average of 2 – 4 students. Single and double rooms are available.

Shared apartment on-site

single • self-catering

Shared apartment on-site

twin (2 separate beds) • self-catering

Host family

Host family accommodation also maximises your opportunity to practice Spanish. Hosts will encourage you to speak and make you feel confident in using the language. All our families are carefully selected and vetted, ensuring that you have both a comfortable and engaging local stay.

Host family

single • breakfast • half-board

Student residence

Each of our student residences is different and this accommodation is not available in all locations. These residences best resemble the destination in which they are located, so you also gain a local cultural experience.

Student residence

single • self-catering • breakfast • half-board

Student residence

twin (2 separate beds) • self-catering • breakfast • half-board
Arrival in Playa del Carmen
Transfers are available from Cancún Airport, although they are not included.
Cultural activities in Playa del Carmen
cookery lessons
welcome breakfast
walking tour
dance classes
beach activities
cocktail evenings
(Most activities in Playa del Carmen are included in the price - Precise cultural program may vary)
Special Offers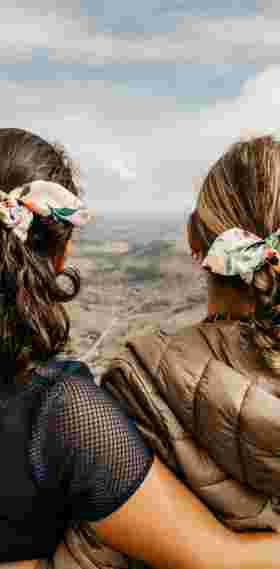 €20 Euro discount
Book with a friend and save
Book a course with a friend or relative and SAVE €20 each. You just need to quote code EHBF09 in our enrolment system in the "general notes" field. Contact us for more details.
Conditions:
This offer is only valid when choosing the same location.
Why choose Estudio Hispanico?
Free service

Free support, free cancellation and free insurance included.

Best price guarantee

Get the price difference refunded if you find a better deal for the same programme with another agency.

THE Spanish language school experts

Since 2001 we have been dedicated to picking only the best Spanish language schools in Spain and Latin America.
Accreditations and memberships