Spanish course in Ibiza
Idyllic, deserted beaches, ancient hill towns, exhilarating nightlife – a Spanish course in Ibiza offers all this and more. Our Spanish language school in Ibiza is situated in Ibiza town ('Vila d'Eivissa' to the locals), which was founded by the Carthaginians more than 2,500 years ago.
Constructed in the 16th century, 'D'Alt Vila' (literally the 'high town') is the walled old town, imperiously overlooking the rows of whitewashed houses and marina below. As well as hundreds of glistening yachts, the marina area is also home to some of the most famous nightclubs in Spain.
Recover from the night before on the flawless sands of Playa Talamanca or Playa Figueretes, both just a 20-minute walk away from Ibiza town. Ibiza's climate remains mild even during winter, so you can learn Spanish in Ibiza at any time of year.
Spanish school in Ibiza
Awarded school

Central location

Familiar atmosphere

Modern school building

Small groups
Our school, Instituto de Idiomas Ibiza, is ideally located, just a short walk from the scenic old town and the marina. Spanish lessons take place in bright, air-conditioned classrooms, all with video and audio equipment. The well-stocked library contains Spanish-language books and novels, computers with free Internet access, and CDs and other learning resources.
Spanish courses in Ibiza
All of our school's Spanish courses cover the areas of speaking, listening, reading, writing and grammar. These are the main skills you need to understand the Spanish language and be understood when using it.
Taking our school's Intensive course alone is, therefore, a very effective way of improving your Spanish.

The Intensive + 5 and Intensive + 10 programs include additional teaching on Spanish culture, history and politics, giving you a better overview of Spain and all things Spanish! If you'd like to choose the topics you study, enrol on a course of Private Spanish Lessons. With the undivided attention of our school's experienced, native teachers, you'll soon be speaking Spanish with confidence.
Accommodation in Ibiza
Get to know the local culture and practice your Spanish all the time - live with a host family during your Spanish course in Ibiza. Our school only works with the most friendly, welcoming host families, so you'll instantly feel at home.
All host family accommodation includes two meals per day, and is located a maximum of 15 minutes away from the school by foot.

The school can also organise shared apartment accommodation. You'll share a kitchen, lounge and bathroom with up to five other people, who will either be language students like yourself or tourists. This is a great way to get to know other people in Ibiza town.
Shared apartment

These shared apartments provide fully-fitted kitchen, common rooms and bathrooms to share with an average of 2 – 4 students. Single and double rooms are available.

Host family

Host family accommodation also maximises your opportunity to practice Spanish. Hosts will encourage you to speak and make you feel confident in using the language. All our families are carefully selected and vetted, ensuring that you have both a comfortable and engaging local stay.

Host family

single • breakfast • half-board
Arrival in Ibiza
Our school offers transfers from Ibiza Airport, although this service does carry an extra cost.
Cultural activities in Ibiza
Guided tours of Ibiza town
Flamenco and Salsa classes
Scuba diving, sailing, windsurfing and other watersports
Museum and theatre visits
Horse riding
Wine tours
Boat trips
Excursions to Formentera, and the caves of Can Marca
(Precise cultural program may vary)
Special Offers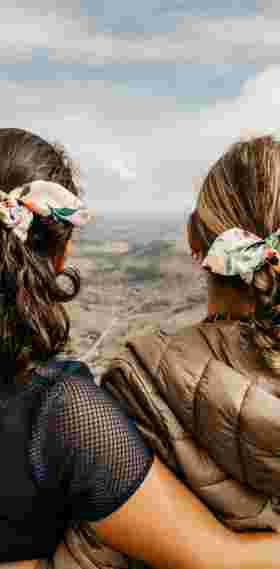 €20 Euro discount
Book with a friend and save
Book a course with a friend or relative and SAVE €20 each. You just need to quote code EHBF09 in our enrolment system in the "general notes" field. Contact us for more details.
Conditions:
This offer is only valid when choosing the same location.
Why choose Estudio Hispanico?
Free service

Free support, free cancellation and free insurance included.

Best price guarantee

Get the price difference refunded if you find a better deal for the same programme with another agency.

THE Spanish language school experts

Since 2001 we have been dedicated to picking only the best Spanish language schools in Spain and Latin America.
Accreditations and memberships