Learn Spanish in Valencia
With a population of 750,000, Valencia is able to offer all the advantages of a large, modern city, combined with the attraction of a Mediterranean location, sunny climate and kilometers of sandy beaches. Here, you can learn Spanish at a coastal location, which also has all the advantages of a medium-sized city. Our Spanish courses in Valencia are some of our most popular courses in Spain.
Valencia really has everything - a beautiful old quarter, a modern city centre with excellent sports and leisure facilities, extensive sandy beaches, a wonderful sunny, warm climate, and above all a very 'Spanish' environment, virtually untouched by international tourism. There are over 100,000 Spanish students in the city, giving Valencia a very young, lively feel. You'll have plenty of opportunity to mix with Spanish students during your Spanish course in Valencia – especially if you choose to stay at our school's student residence. Alternatively, stay in a shared student apartment or host family, for real immersion in Spanish language and lifestyle
Spanish school in Valencia
Sunny terraces

Collaboration with University of Valencia

Spanish villa
Our Spanish school, Hispania Valencia, is located in a beautiful villa with garden close to the University of Valencia and the 'Jardín del Turia', a huge park created in Valencia's old river-bed. The surrounding area has many bars, restaurants and shops and the historic old town is not far away.
The school is bright and modern and has sunny terraces with Palm trees, where students can relax before and after their classes! Our school is fully air-conditioned, so you'll be able to keep cool in the summer when temperatures start to rise.
There are computers and WIFI for students to use and a library with books and films for extra study. The school is 'Instituto Cervantes' accredited and has close ties to the University of Valencia offering an excellent standard of teaching by our enthusiastic and friendly staff.
Spanish courses in Valencia
Hispania Valencia has a variety of courses to suit different students. Small-group Spanish courses are arranged by language proficiency.
Accommodation in Valencia
All accommodation is a maximum of just 20 minutes from the school, either walking or by public transport.
Shared apartment

These shared apartments provide fully-fitted kitchen, common rooms and bathrooms to share with an average of 2 – 4 students. Single and double rooms are available.

Host family

Host family accommodation also maximises your opportunity to practice Spanish. Hosts will encourage you to speak and make you feel confident in using the language. All our families are carefully selected and vetted, ensuring that you have both a comfortable and engaging local stay.

Host family

single • half-board • full-board

Host family

double • half-board • full-board
Arrival in Valencia
Fly to Valencia Airport. There are regular bus services from the airport to the centre of Valencia. From there, you can take a bus to your host family, or the bus/train to the school.
Alternatively, ask us to arrange an airport transfer from you. You will then be individually met at the airport and taken to your accommodation.
Cultural activities in Valencia
Dinner in the school
Dance lessons (flamenco and salsa)
Guided tours
Concerts/Theatre visits
Yoga and sports activities
Weekend excursions
(Precise cultural program may vary)
Special Offers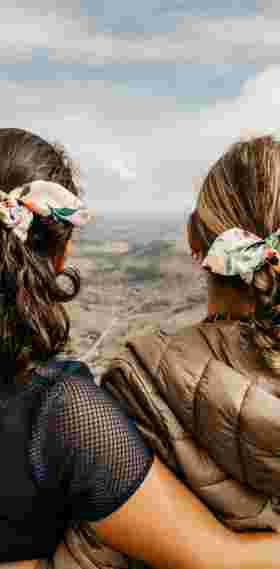 €20 Euro discount
Book with a friend and save
Book a course with a friend or relative and SAVE €20 each. You just need to quote code EHBF09 in our enrolment system in the "general notes" field. Contact us for more details.
Conditions:
This offer is only valid when choosing the same location.
Why choose Estudio Hispanico?
Free service

Free support, free cancellation and free insurance included.

Best price guarantee

Get the price difference refunded if you find a better deal for the same programme with another agency.

THE Spanish language school experts

Since 2001 we have been dedicated to picking only the best Spanish language schools in Spain and Latin America.
Accreditations and memberships