Spanish course in Pamplona
Take a Spanish course in Pamplona and discover one of Spain's best kept secrets. 'El Encierro', the famous Running of the Bulls, is just one reason to visit Pamplona.
This exciting university city is home to a rich history, great nightlife and delicious tapas (called 'pintxos' locally). One of Pamplona's best-known landmarks is 'La Ciudadela', which was constructed in 1571. Today, the walls of the citadel house a picturesque park, just one of many in this most verdant of cities.
The landscapes around Pamplona are similarly scenic, with dramatic Atlantic coastlines to the north, the untamed beauty of the Pyrenées to the east, and fertile river valleys and vineyards to the south. The surrounding countryside is perfect for countless activities, from horse riding to rock climbing, canoeing to mountain biking. You'll have an unforgettable time if you learn Spanish in Pamplona.
Spanish school in Pamplona
Our Spanish language school, Pamplona Spanish learning Institute, has two sites in Pamplona. The main school is located in the heart of the city, in a historic building next to a scenic park. Facilities at the school are excellent, with seven comfortable classrooms, an extensive library, auditorium, café, restaurant and wireless Internet access throughout.

The second school building lies a little further out of the city centre, in a converted factory. If you study there, you'll enjoy the use of a cinema room, library and multimedia centre.
Spanish courses in Pamplona
If you want to learn Spanish in Pamplona to improve your general level of Spanish, our school's Standard course will be ideal. It covers all aspects of the language: speaking, listening, reading, writing and grammar. The Intensive and Intensive Plus courses include the 20 lessons of the Standard course, as well as extra classes focusing on Spanish and South American culture.
One of the best ways to immerse yourself in the Spanish culture is with our Work Experience program. If you have an intermediate level of Spanish or above, our school can organise a placement for you in a local company, working in the fields of marketing, administration or engineering.

To learn specialist engineering vocabulary, take the Spanish for Engineers course, which includes two visits to local engineering companies. Other specialist courses are available in Medical Spanish and Business Spanish, which also cover area-specific vocabulary.

If you'd like to study a subject of your own choosing, Private Spanish Lessons can be tailored to include any topics you like. You can even decide when the lessons take place!
Accommodation in Pamplona
Host family accommodation is a great way to improve your Spanish! If you live with a local family for the duration of your Spanish course in Pamplona, you can constantly practice your language skills with native Spanish speakers. Your friendly family will give you a valuable insight into the local way of life too.
Our Spanish language school also arranges shared apartment accommodation in Pamplona. You'll share a kitchen, bathroom and lounge with local Spaniards or your fellow students from the school. Meet and socialise with people from all over the world!

All accommodation is within walking distance of the school.
Shared apartment

These shared apartments provide fully-fitted kitchen, common rooms and bathrooms to share with an average of 2 – 4 students. Single and double rooms are available.

Shared apartment

single • self-catering

Shared apartment

twin (2 separate beds) • self-catering

Host family

Host family accommodation also maximises your opportunity to practice Spanish. Hosts will encourage you to speak and make you feel confident in using the language. All our families are carefully selected and vetted, ensuring that you have both a comfortable and engaging local stay.

Host family

single • half-board • full-board

Host family

twin (2 separate beds) • half-board • full-board
Arrival in Pamplona
Our school can arrange transfers from Pamplona Airport, train station or bus station. Collection is not, however, included in the price of your Spanish course in Pamplona.
Cultural activities in Pamplona
Sightseeing tours
Group meals
Mountaineering, rock climbing and trekking
Vineyard visits
Museum trips
Tapas tours
Spanish film nights
Optional excursions to the medieval town of Olite, Senda Viva theme park and local nature reserves
(Precise cultural program may vary)
Special Offers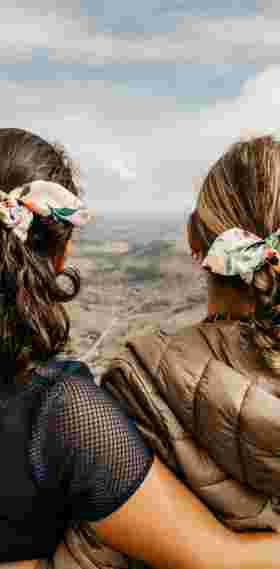 €20 Euro discount
Book with a friend and save
Book a course with a friend or relative and SAVE €20 each. You just need to quote code EHBF09 in our enrolment system in the "general notes" field. Contact us for more details.
Conditions:
This offer is only valid when choosing the same location.
Why choose Estudio Hispanico?
Free service

Free support, free cancellation and free insurance included.

Best price guarantee

Get the price difference refunded if you find a better deal for the same programme with another agency.

THE Spanish language school experts

Since 2001 we have been dedicated to picking only the best Spanish language schools in Spain and Latin America.
Accreditations and memberships