Spanish course in Seville
Seville, the stunning capital of Andalusia, is the perfect location in which to learn Spanish for those who want to experience the real culture and traditions of Spain. Seville is famous for being the home of flamenco and bull-fighting, as well as for its spectacular Semana Santa and Feria de Abril celebrations.
There is so much to see in Seville, such as the beautiful Cathedral and the iconic Giralda Tower. As well as this, the locals are famous for being friendly and open, and this should allow you plenty of opportunity to practice speaking Spanish with native speakers.
Spanish school in Seville
Our Seville school's fantastic central location means that you will be studying Spanish just a short walk from the cathedral and the Giralda Tower.
The language learning facilities at this school, Clic IH, are simply outstanding, and include modern, bright, spacious and fully-equipped classrooms, a multimedia room, a book shop, a wonderful central patio, wireless Internet throughout, and even a rooftop terrace with a small plunge pool which offers fantastic views over Seville.
Spanish courses in Seville
Our Seville school offers a wide range of Spanish language courses, so we are sure to find a course that meets your specific requirements. If you just wish to improve your overall level of the language, you could take one of our group courses. We also offer private lessons and combined courses of group and one-to-one tuition, which are perfect if you wish to focus on a specific area of the language.
If you would like to focus on your conversational Spanish, and your grammar, you may like to consider adding the 'extra' course of 'Conversation and Grammar'. If you enjoy dancing, you may like to consider the 'Spanish and Flamenco' course, or if you wish to totally immerse yourself in the language, then the 'Spanish in the Teacher's Home' course would be perfect for you!

If you are learning Spanish for business reasons, our school in Seville offers Business Spanish courses, and a Spanish and Work Experience course. Our school also offers preparation courses for the DELE exam.
Accommodation in Seville
If you wish to practice your Spanish as much as possible whilst you are studying in Seville, then you could stay with one of our carefully selected host families. Our Seville school also offers accommodation in shared flats with Spaniards, school residences, private apartments, and executive apartments. Accommodation is usually located within walking distance of the school.
Shared apartment

These shared apartments provide fully-fitted kitchen, common rooms and bathrooms to share with an average of 2 – 4 students. Single and double rooms are available.

Shared apartment

single • self-catering

Shared apartment

double • self-catering

Host family

Host family accommodation also maximises your opportunity to practice Spanish. Hosts will encourage you to speak and make you feel confident in using the language. All our families are carefully selected and vetted, ensuring that you have both a comfortable and engaging local stay.

Host family

single • half-board • full-board

Host family

double • half-board • full-board

Student residence

Each of our student residences is different and this accommodation is not available in all locations. These residences best resemble the destination in which they are located, so you also gain a local cultural experience.

Student residence

single • self-catering

Student residence

double • self-catering

Student residence

single, private bathroom • self-catering
Arrival in Seville
You can fly into Seville or Jerez Airport. From both of these airports there are regular bus services to the centre of Seville.
Cultural activities in Seville
Cultural activities in Seville *
Flamenco lessons
Cultural lessons (literature, history of art, Spanish history
Phonetics/intonation lessons
Spanish film evenings
Cookery lessons
Flamenco dance show
Parties
Full-day excursions to Granada, Cadiz, Ronda, Cordoba
(Precise cultural program may vary)
Special Offers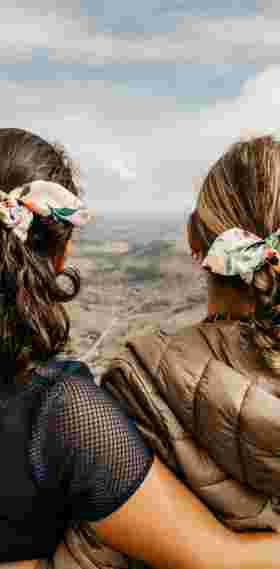 €20 Euro discount
Book with a friend and save
Book a course with a friend or relative and SAVE €20 each. You just need to quote code EHBF09 in our enrolment system in the "general notes" field. Contact us for more details.
Conditions:
This offer is only valid when choosing the same location.
Why choose Estudio Hispanico?
Free service

Free support, free cancellation and free insurance included.

Best price guarantee

Get the price difference refunded if you find a better deal for the same programme with another agency.

THE Spanish language school experts

Since 2001 we have been dedicated to picking only the best Spanish language schools in Spain and Latin America.
Accreditations and memberships