Spanish course in Tarifa
Enjoy golden sands, glorious sunshine and excellent Spanish lessons in Tarifa. Incredible beaches are just a two-minute walk away from our Spanish language school.
This gorgeous part of the Costa de la Luz, on the southernmost tip of Spain, is famous for windsurfing and kitesurfing. Experience the thrill of water sports as you study on a Spanish course in Tarifa, or find complete relaxation under the warm sun.
From the beach, you can gaze out across the Straits of Gibraltar towards Morocco, or look back at the lush green hills of Andalusia. Tarifa is a wonderfully unspoilt, typically Spanish town, surrounded by breathtaking natural beauty. Unvisited by mass tourism, it is a place where you can get a real taste of Spanish culture. You'll also see Moorish influences around the town, in the narrow, meandering streets and in enchanting, flower-filled courtyards.
Spanish school in Tarifa
Our school, Hispalense, is ideally located, only a short walk from both the beach and Tarifa town centre. You can study Spanish in comfort in our school's well-equipped, air-conditioned classrooms.
With both an Internet café and free wireless Internet access at the school, you'll find it easy to stay in touch with family and friends!
Spanish courses in Tarifa
Take advantage of the outstanding range of outdoor activities on offer as you learn Spanish in Tarifa. As well as standard language courses, our school also organises Spanish courses combined with windsurfing, scuba diving, mountain biking, kitesurfing, horse riding, climbing and even whale watching.
Accommodation in Tarifa
We want your Spanish course in Tarifa to be just right for you, so our school offers a range of different accommodation options. Stay with a local host family, carefully selected by the school, if you want to immerse yourself in the Spanish way of life. Or, for more independence, choose a shared or studio apartment. Campsite accommodation is an economical alternative.
Shared apartment

These shared apartments provide fully-fitted kitchen, common rooms and bathrooms to share with an average of 2 – 4 students. Single and double rooms are available.

Shared apartment

single • self-catering

Shared apartment

double • self-catering

Host family

Host family accommodation also maximises your opportunity to practice Spanish. Hosts will encourage you to speak and make you feel confident in using the language. All our families are carefully selected and vetted, ensuring that you have both a comfortable and engaging local stay.

Host family

single • half-board

Host family

double • half-board
Arrival in Tarifa
Whether you arrive at Jerez or Málaga Airport, or at Tarifa bus station, our school will gladly arrange a transfer service, for an extra fee.
Cultural activities in Tarifa
Seminars on Spanish culture
Guided tours of Tarifa
Regular optional excursions to Morocco, Gibraltar, Cádiz, Seville and Ronda
(Precise cultural program may vary)
Special Offers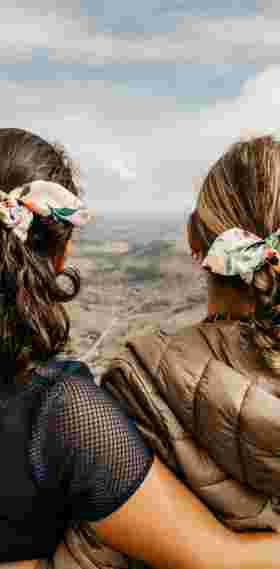 €20 Euro discount
Book with a friend and save
Book a course with a friend or relative and SAVE €20 each. You just need to quote code EHBF09 in our enrolment system in the "general notes" field. Contact us for more details.
Conditions:
This offer is only valid when choosing the same location.
Why choose Estudio Hispanico?
Free service

Free support, free cancellation and free insurance included.

Best price guarantee

Get the price difference refunded if you find a better deal for the same programme with another agency.

THE Spanish language school experts

Since 2001 we have been dedicated to picking only the best Spanish language schools in Spain and Latin America.
Accreditations and memberships