Spanish course in Córdoba
Learn Spanish in Córdoba, the heart of colonial Argentina. Graced by centuries-old churches; countless monuments to famous figures; and elaborate palaces, Argentina's second city is full of history. Take a Spanish course in Córdoba and you'll also discover a city of great culture.
Superb museums delight tourists, local artists showcase their works in markets and the music scene is vibrant and varied.
Nueva Córdoba is the modern part of the city, populated by skyscrapers, shopping malls and thousands of university students. Just outside the city, you'll find picturesque hill towns and countryside ranging from tranquil lakes to rushing rivers. Try adventure sports like paragliding and whitewater rafting, or simply admire the incredible views.
Spanish school in Córdoba
Our school in Córdoba, Coined, is easily accessible in the centre of the city and within walking distance of the Cathedral, Plaza San Martín and Paseo de Sobremonte.
It has a student room, multimedia room, spacious classrooms, WIFI connection and drinks/snacks area.
Spanish courses in Córdoba
Our school offers regular, group-based language courses, such as the Standard and Super-intensive programs, as well as special interest courses. The Spanish & Culture, Business Spanish and Medical Spanish courses all comprise 25 general Spanish lessons per week, supplemented by eight individual classes per week that focus on their respective specialist subjects.
You can also learn Spanish in Córdoba on a program consisting entirely of Private Lessons. You can tailor Private Spanish Lessons to meet your own interests and requirements, enabling you to learn at a faster pace.
Accommodation in Córdoba
Become completely immersed in the local culture by living with a host family, or enjoy the independence of student accommodation. Our school only works with the friendliest, most capable host families, guaranteeing you a pleasant stay in Argentina. B
est of all, you'll be able to practice your Spanish all the time. Host family accommodation is available on a bed & breakfast basis, or with two meals per day.

If you want to meet lots of new people whilst you learn Spanish in Córdoba, stay in one of our school's student residences. You'll meet local and international students, making plenty of friends along the way.
Host family

Host family accommodation also maximises your opportunity to practice Spanish. Hosts will encourage you to speak and make you feel confident in using the language. All our families are carefully selected and vetted, ensuring that you have both a comfortable and engaging local stay.

Host family

single • breakfast • half-board

Host family

twin (2 separate beds) • breakfast • half-board

Student residence

Each of our student residences is different and this accommodation is not available in all locations. These residences best resemble the destination in which they are located, so you also gain a local cultural experience.

Student residence

single • self-catering

Student residence

twin (2 separate beds) • self-catering
Arrival in Córdoba
Our school can arrange transfers from Pajas Blancas Airport for an extra fee.
Cultural activities in Córdoba
Cultural activities in Córdoba*
Guided tours of Córdoba
Dance lessons
School parties
Spanish language films
Cookery classes
Trips to Valle de la Luna, Mendoza, Iguazu Falls, Patagonia and Puerto Madryn
(Precise cultural program may vary)
Special Offers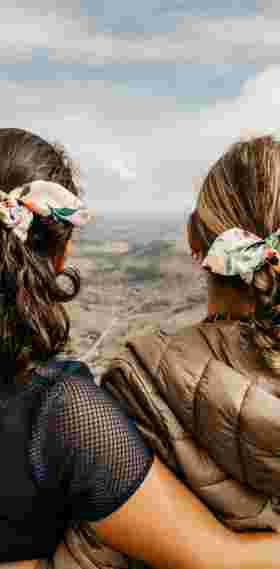 €20 Euro discount
Book with a friend and save
Book a course with a friend or relative and SAVE €20 each. You just need to quote code EHBF09 in our enrolment system in the "general notes" field. Contact us for more details.
Conditions:
This offer is only valid when choosing the same location.
Why choose Estudio Hispanico?
Free service

Free support, free cancellation and free insurance included.

Best price guarantee

Get the price difference refunded if you find a better deal for the same programme with another agency.

THE Spanish language school experts

Since 2001 we have been dedicated to picking only the best Spanish language schools in Spain and Latin America.
Accreditations and memberships