Learn Spanish in Granada
Granada lies at the foot of the Sierra Nevada Mountains, the highest Mountain range in mainland Spain. Yet, at the same time, it is just a 40-minute drive to the beaches of the Mediterranean.
This is a wonderful place in which to study Spanish. Granada is a magical combination of Arabic architecture, white-washed streets, snow-capped mountains and nearby beaches, unmistakable and truly incomparable.
The 'Albaicin', the old Arabic part of the city, stands on a hill overlooking Granada. Its winding white-washed streets offer beautiful views of the 'Alhambra', the magnificent Arabic palace which towers over the city and is, in many ways, the symbol of Granada. Granada is much more than just breathtakingly beautiful architecture and a stunning geographical location though. It is a city of artists, students, poets, musicians, a young and vibrant city, with ancient architecture and a unique atmosphere - in many ways the perfect location for studying Spanish. The only problem is that you won't want to leave! Learn Spanish at our school in Granada and experience this magical city for yourself.
Spanish school in Granada
Friendliest school in Granada

Private terrace
Our school, Linguaschools Granada, is located in the centre of the city surrounded by shops, restaurants and cafes. We offer 6 bright spacious classrooms, library and free WIFI and internet access.
Spanish courses in Granada
Students study in small groups of just 8 students maximum and courses range from General Spanish, to specialist conversation courses and DELE exam preparation. Students can also combine their Spanish course with Flamenco, dance and guitar.
For those who want personally tailored classes, you can choose private tuition, which is totally catered to your needs or combine group classes and private classes at the same time.
Accommodation in Granada
If you want the chance to practice your Spanish outside of class with native speakers, you can choose accommodation with one of our Spanish host families. It's also a great way to get to know the Spanish culture.
Families can be individuals or couples with or without children and you can choose between 2 or 3 meals per day. All families are located within just 15 minutes walking distance of the school.
Or perhaps you prefer self-catering accommodation where you can prepare your own meals. You can stay in one of our fully equipped shared apartments with Spaniards or international students. You can have a single or twin room (if travelling with a friend) and share the kitchen, living room and bathroom with the other flatmates.
This accommodation is always located within 15 minutes' walk of the school.
Shared apartment

These shared apartments provide fully-fitted kitchen, common rooms and bathrooms to share with an average of 2 – 4 students. Single and double rooms are available.

Shared apartment

single • self-catering

Shared apartment

double • self-catering

Host family

Host family accommodation also maximises your opportunity to practice Spanish. Hosts will encourage you to speak and make you feel confident in using the language. All our families are carefully selected and vetted, ensuring that you have both a comfortable and engaging local stay.

Host family

single • half-board • full-board

Host family

double • half-board • full-board
Arrival in Granada
Fly to Granada Airport. There are regular bus services from the airport to the centre of Granada.
Alternatively fly to Malaga Airport and take the airport bus to Malaga Coach Station. From there, take the direct express coach to Granada.
You can also reserve our airport transfer service from Malaga Airport or Granada Airport.
Cultural activities in Granada
Guided tour of Granada and 'tapas tours' with tutors
Flamenco classes
Spanish music workshop
Literature and history workshops
Cookery classes
Regular excursions to Seville, Alpujarra mountains and 3-day trips to Morocco
(Precise cultural program may vary)
Special Offers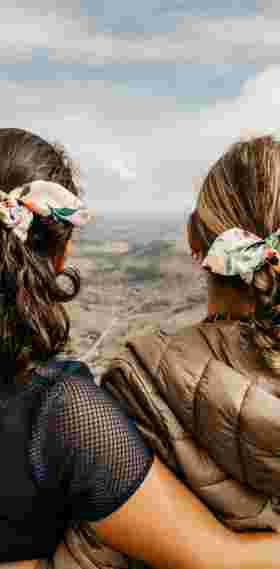 €20 Euro discount
Book with a friend and save
Book a course with a friend or relative and SAVE €20 each. You just need to quote code EHBF09 in our enrolment system in the "general notes" field. Contact us for more details.
Conditions:
This offer is only valid when choosing the same location.
Why choose Estudio Hispanico?
Free service

Free support, free cancellation and free insurance included.

Best price guarantee

Get the price difference refunded if you find a better deal for the same programme with another agency.

THE Spanish language school experts

Since 2001 we have been dedicated to picking only the best Spanish language schools in Spain and Latin America.
Accreditations and memberships