Learn Spanish in Lanzarote
The beautiful island of Lanzarote is perfect for water sports, relaxing in the sun or learning Spanish. Lanzarote's golden beaches offer some of the best conditions for water sports in the world, so our language school offers you the chance to combine your Spanish course in Lanzarote with surfing, windsurfing and kitesurfing.
The school, complete with on-site accommodation, is located right by the beach in the lively town of Costa Teguise. Class sizes are no larger than six students, allowing you to learn Spanish in no time at all.
Like the rest of the Canary Islands, Lanzarote is blessed with glorious weather, all year-round. Whether you fancy swimming, walking, surfing, cycling, or a game of golf, Lanzarote is a great place to enjoy the outdoors. Experience nature at its wildest with a trip to Timanfaya National Park, where dramatic volcanic landscapes stretch to the horizon. Learn Spanish in Lanzarote and you'll discover an incredibly varied island.
Spanish school in Lanzarote
On-site accommodation

Very close to the beach
Our school, Academia de Español Lanzarote, is housed within a traditional whitewashed building, only moments away from the beach.
In addition to on-site accommodation, the school has bright, comfortable classrooms and Internet access.
Experience the thrill of water sports in the Canary Islands with one of our school's special activity courses. In addition to 10 Spanish lessons each week, you can enjoy surfing, windsurfing or kitesurfing sessions.
Spanish courses in Lanzarote
The Semi-intensive Spanish course in Lanzarote consists of 10 Spanish lessons per week, granting you ample time to explore the island! As the name suggests, the Intensive course provides a faster pace of learning, comprising 20 classes each week.
Both of these courses take place in same-level groups, with a maximum of just six students in each group.

Such small class sizes afford you plenty of individual attention from your teachers, but even more personalised tuition is available with Private Spanish Lessons. During one-on-one sessions, your teacher can dedicate much more time to your understanding of Spanish, helping you to learn at an astonishing rate.
Intensive

Semi-Intensive 10

10 lessons per week in a group, Monday to Friday

Show all prices

Intensive 20

20 lessons per week in a group, Monday to Friday

Show all prices

Individual

Individual 10

10 lessons per week in a group, Monday to Friday

Show all prices

Individual 20

20 lessons per week in a group, Monday to Friday

Show all prices
Accommodation in Lanzarote
Our school has accommodation to suit all tastes. On-site apartments offer an unbeatable location, conveniently situated for your Spanish lessons and the beach. High quality, private studio apartments are also available right by the beach.
Both on-site and studio apartments have access to swimming pools.

Shared apartments and host families are more economical options. Enjoy the company of your fellow students, or complete immersion in a Spanish-speaking environment.
Arrival in Lanzarote
Lanzarote's only airport, Arrecife Airport, lies just south of Costa Teguise. Transfers from the airport are available, although they do carry an extra cost.
Cultural activities in Lanzarote
Beach trips
Spanish movie nights
Dinners out with classmates
Surfing, windsurfing, kitesurfing and hiking
Excursions to Arrecife, Puerto del Carmen and Timanfaya National Park
(Precise cultural program may vary)
Special Offers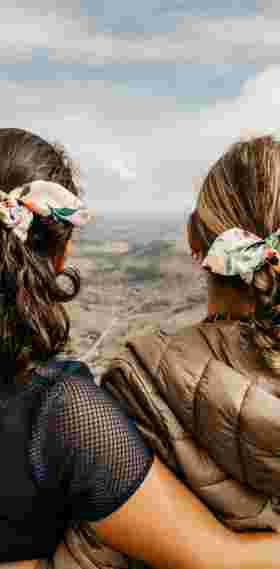 €20 Euro discount
Book with a friend and save
Book a course with a friend or relative and SAVE €20 each. You just need to quote code EHBF09 in our enrolment system in the "general notes" field. Contact us for more details.
Conditions:
This offer is only valid when choosing the same location.
Why choose Estudio Hispanico?
Free service

Free support, free cancellation and free insurance included.

Best price guarantee

Get the price difference refunded if you find a better deal for the same programme with another agency.

THE Spanish language school experts

Since 2001 we have been dedicated to picking only the best Spanish language schools in Spain and Latin America.
Accreditations and memberships