Spanish course in Mendoza
Treat yourself to a Spanish course in Mendoza, a beautiful, exciting city on the doorstep of the Andes. This historic city is full of elegant plazas, stylish eateries and peaceful parks.
Mendoza's largest open space is Parque General San Martín, dedicated to a hero of the Latin American wars of independence and just moments away from our Spanish language school. It's the perfect place to relax your Spanish lessons, or you can climb the park's Cerro de la Gloria hill for panoramic views of the city below.
Outside the city wait world famous vineyards, countless opportunities for adventure sports and Cerro Aconcagua, the highest mountain in the Western Hemisphere. Whether you enjoy skiing, white-water rafting, horse riding or golf, there are plenty of ways to enjoy the breathtaking scenery to be found in this wonderful part of Argentina.
Spanish school in Mendoza
Our Spanish language school, Coined, is located just south of the city centre, within easy reach of Mendoza's main attractions. Facilities at the school include a library, student lounge, dining room and Internet access.
Spanish courses in Mendoza
You can learn Spanish in Mendoza in same-level groups, or with Private Spanish Lessons. The Standard course is ideal if you want to spend lots of time sightseeing, whilst the Super-intensive course, offering 10 extra classes per week, allows you to learn at a greater pace.
Private tuition is the quickest way to develop your language skills, as your teachers can focus solely on improving your level of Spanish.
All of our school's teachers are highly qualified and experienced in teaching Spanish as a foreign language. What's more, they're also very patient and understanding, so you'll receive the best tuition possible.
Intensive

Intensive 25

25 lessons per week in a group, Monday to Friday

Show all prices

Intensive 37

37 lessons per week in a group, Monday to Friday

Show all prices

Intensive + Individual

Intensive 25+6

31 lessons per week in a group, Monday to Friday

Show all prices

Individual

Individual 10

10 lessons per week in a group, Monday to Friday

Show all prices
Accommodation in Mendoza
Without doubt, the most effective way to further your Spanish is by practicing it with locals. Our school offers the complete immersion of host family accommodation, on either a bed & breakfast basis, or with two meals per day included.
All families are thoroughly checked by the school, ensuring you a pleasant stay in Argentina.
Host family

Host family accommodation also maximises your opportunity to practice Spanish. Hosts will encourage you to speak and make you feel confident in using the language. All our families are carefully selected and vetted, ensuring that you have both a comfortable and engaging local stay.

Host family

single • breakfast • half-board

Host family

twin (2 separate beds) • breakfast • half-board
Arrival in Mendoza
Mendoza is served by El Plumerillo International Airport. Our school offers transportation from the airport at a supplementary cost.
Cultural activities in Mendoza
Cultural activities in Mendoza*
Cookery classes
Guided tours of Mendoza
Dance lessons
School parties
Spanish language movie nights
Excursions to Córdoba, Valle de la Luna, Patagonia and the Argentine north
(Precise cultural program may vary)
Special Offers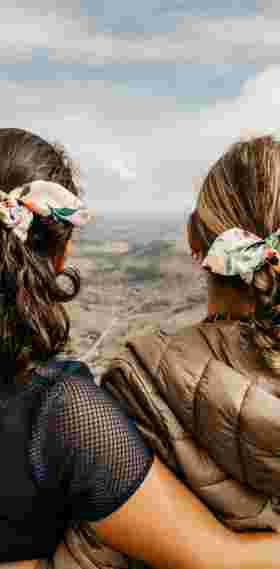 €20 Euro discount
Book with a friend and save
Book a course with a friend or relative and SAVE €20 each. You just need to quote code EHBF09 in our enrolment system in the "general notes" field. Contact us for more details.
Conditions:
This offer is only valid when choosing the same location.
Why choose Estudio Hispanico?
Free service

Free support, free cancellation and free insurance included.

Best price guarantee

Get the price difference refunded if you find a better deal for the same programme with another agency.

THE Spanish language school experts

Since 2001 we have been dedicated to picking only the best Spanish language schools in Spain and Latin America.
Accreditations and memberships