Spanish course Guadalajara
Discover Guadalajara - a city of fiestas, fascinating history and friendly locals! After your Spanish lessons, marvel at colonial remnants like the stunning Cathedral, or the ancient pyramids of Guachimontones, just west of the city.
Also close by are the town of Tequila, where the famous drink was born, and Cocula, home of Mariachi music. A Spanish course in Guadalajara will place you at the heart of Mexican culture!
Central to the local way of life is football, and the Estadio Jalisco is always packed with passionate fans on matchdays. Equally entertaining is the nightlife in this most eclectic of university cities, offering everything from laid-back piano bars to bustling clubs. Despite being Mexico's second city, Guadalajara has a relaxed atmosphere, and there are countless parks and plazas where you can simply watch the world go by. This is a wonderfully varied city and a fantastic place for a Spanish language course.
Spanish school in Guadalajara
Our school, IMAC Spanish Institute, is located in the very centre of Guadalajara, right by the spectacular Cathedral. Close by are many cafés and restaurants, where you can socialise with other students following your Spanish lessons.
The school itself is exceptionally well equipped, with air conditioned classrooms, a multimedia room (with over 40 computers), patio area, cafeteria, library, movie auditorium and free Internet access.
Spanish courses in Guadalajara
You'll make dramatic progress if you learn Spanish in Guadalajara with us. The maximum class size on our Intensive course is just six students, allowing our school's expert teachers to dedicate plenty of time to each individual student.
Private Lessons will help you to learn Spanish even more quickly, as you can tailor classes to suit your specific requirements.

Why not help the local community as you discover Mexico? Our school can organise a Volunteer Work placement for you, during or after your Spanish course in Guadalajara. Depending upon your interests and experience, you could work in areas such as childcare, education, community development, healthcare and conservation. Working with native Mexicans will not only improve your language skills, but will also give you real insight into their daily lives.
Intensive

Intensive 20

20 lessons per week in a group, Monday to Friday

Show all prices

Intensive + Individual

Intensive 20+5

25 lessons per week in a group, Monday to Friday

Show all prices

Individual

Individual 10

10 lessons per week in a group, Monday to Friday

Show all prices

Individual 20

20 lessons per week in a group, Monday to Friday

Show all prices
Accommodation in Guadalajara
Completely immerse yourself in the Spanish language and Mexican culture – live with the locals. Our school will take great care to place you with the host family that best suits your requirements.
Your family will supply you with a warm welcome and three meals per day. What's more, they'll even teach you how to make a traditional Mexican dish!

Our school can also arrange accommodation in apartments and hotels, at preferential rates. All hotels are located in the historic heart of Guadalajara, within walking distance of the school.
Host family

Host family accommodation also maximises your opportunity to practice Spanish. Hosts will encourage you to speak and make you feel confident in using the language. All our families are carefully selected and vetted, ensuring that you have both a comfortable and engaging local stay.

Host family

single • full-board
Arrival in Guadalajara
If you like, our school will meet you upon your arrival at Guadalajara Airport, and transport you directly to your accommodation. Please note, however, that this collection service is not included in the cost of your Spanish course in Guadalajara.
Cultural activities in Guadalajara
Guitar lessons
Salsa classes
City tour
Ceramics workshops
Seminars on Mexican history and culture
Language exchanges with local English language students
Spanish film screenings
Optional excursions to Tequila, Guachimontones Pyramids, Lake Chapala and Magdalena
(Precise cultural program may vary)
Special Offers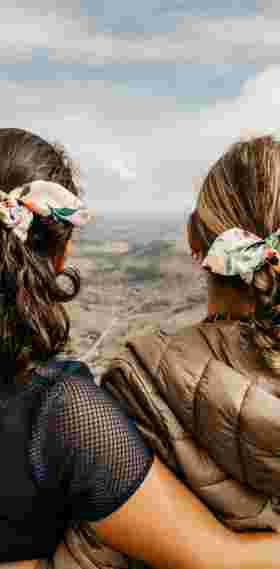 €20 Euro discount
Book with a friend and save
Book a course with a friend or relative and SAVE €20 each. You just need to quote code EHBF09 in our enrolment system in the "general notes" field. Contact us for more details.
Conditions:
This offer is only valid when choosing the same location.
Why choose Estudio Hispanico?
Free service

Free support, free cancellation and free insurance included.

Best price guarantee

Get the price difference refunded if you find a better deal for the same programme with another agency.

THE Spanish language school experts

Since 2001 we have been dedicated to picking only the best Spanish language schools in Spain and Latin America.
Accreditations and memberships