Learn Spanish in Madrid
Madrid is undeniably one of the most beautiful capital cities in Europe, with its many parks, monuments, museums, shops, restaurants, theatres, cinemas, galleries and numerous places of historical and cultural interest. This makes Madrid an exceptional location in which to learn Spanish.
A visit to the city of Madrid offers you an insight into the magnificent cultural and historical heritage of Spain. Where better to learn Spanish than in the capital city of Spain, a modern, thriving and dynamic city, a mixture of centuries-old traditions and the bustling cosmopolitan Spain of today.
With countless restaurants, bars, theatres, cinemas, and places where you can dance, talk, and meet people - Madrid offers you plenty of extra opportunities to practice the Spanish that you've learnt on the course! This is a city where you can live, learn Spanish and enjoy yourself at the same time.
Located in the very centre of Spain, Madrid is also an ideal base from which to explore the rest of the country, with cities such as Avila, Salamanca, Toledo, Zamora, just a couple of hours drive away.

Because of its height above sea level (over 600 metres) and inland location, Madrid has the ideal Spanish study climate. Madrid enjoys predominantly dry and sunny weather, chilly in winter (but sunny!) and hot in high summer.

The dry climate means the hottest summer days do not feel so hot, making Madrid a comfortable place to learn Spanish and immerse yourself in the culture of Spain today.

Madrid really has to be experienced to be appreciated. This is a charming, seductive city, where life is good. Come to Madrid to learn Spanish, explore the city and experience life 'Madrid-style' (la vida madrileña)
Spanish school in Madrid
Digital projectors in classrooms

Friendly staff
Our Spanish school, Academia Contacto, is located in central Madrid but not in the tourist centre, so you can experience real city life. There are many tapas bars nearby to try the local food and the lively Chueca neighbourhood is just around the corner.
The school has a computer room for students, WIFI Connection, and a student library with books, newspapers and dvds for some extra practice.
Spanish courses in Madrid
A wide range of Spanish courses are offered at our Madrid school, including group courses and private lessons, as well as combined courses of group and one-to-one tuition and D.E.L.E exam preparation.
Accommodation in Madrid
Accommodation at our school in Madrid is offered in shared, self-catering apartments - sharing with international students or Spaniards, in carefully select Spanish-speaking host families, or in private apartments (subject to availability). Free WIFI access is available in the apartments.
The accommodation is all centrally located and within 30 minutes from the school, either walking or by public transport.
Host family plus and shared apartment plus are also available, offering a higher standard of accommodation.
Shared apartment

These shared apartments provide fully-fitted kitchen, common rooms and bathrooms to share with an average of 2 – 4 students. Single and double rooms are available.

Host family

Host family accommodation also maximises your opportunity to practice Spanish. Hosts will encourage you to speak and make you feel confident in using the language. All our families are carefully selected and vetted, ensuring that you have both a comfortable and engaging local stay.
Arrival in Madrid
Fly to Madrid Barajas Airport. There are metro and bus services from the airport to the centre of Madrid. From the city centre, you can take a taxi to your apartment/host family.
Alternatively, you can ask us to arrange an airport transfer for you. You will then be individually met at the airport and taken to your accommodation (please note that this service is not included in the course price, please contact us for details). The location of our school is shown on the map below.
Cultural activities in Madrid
Culture workshops
Guided tours of the city
Wine tasting
Spanish cinema
Theatre/museum visits
Weekend excursions
(Precise cultural program may vary)
Special Offers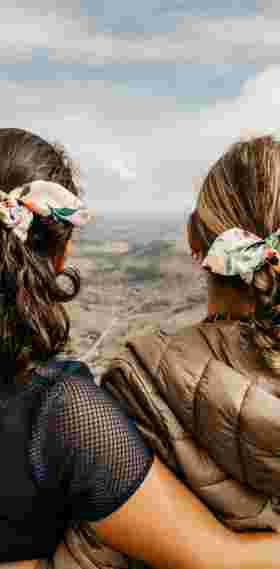 €20 Euro discount
Book with a friend and save
Book a course with a friend or relative and SAVE €20 each. You just need to quote code EHBF09 in our enrolment system in the "general notes" field. Contact us for more details.
Conditions:
This offer is only valid when choosing the same location.
Why choose Estudio Hispanico?
Free service

Free support, free cancellation and free insurance included.

Best price guarantee

Get the price difference refunded if you find a better deal for the same programme with another agency.

THE Spanish language school experts

Since 2001 we have been dedicated to picking only the best Spanish language schools in Spain and Latin America.
Accreditations and memberships