Our Spanish courses in Spain and Latin America
Our students come to Spain and Latin America from all over the world to learn Spanish, from a wide range of nationalities, with different needs and interests. For this reason, at each of our schools we offer a wide range of Spanish courses and levels. We will have a course suitable for you.
Intensive
The intensive Spanish courses are taught in small groups, with students who have the same language proficiency as you. You will work on all aspects of the language: conversation, grammar, vocabulary, listening and reading comprehension, and writing.
Courses have a communicative character and are designed to improve accuracy and fluency. They increase your confidence and prepare you for speaking Spanish in real world situations. Classes generally take place during the morning. Depending on the season and destination, classes can also be in the afternoon.
Combination
Small-group lessons provide opportunity to converse with other students and learn in a fun, stimulating environment. You can decide the subject for the individual classes. For example, you may choose to emphasise Spanish use in a business or medical environment.
Or you can choose to focus on grammar, fluency, or any area in which you are weaker.
As the individual classes are adjusted to your wishes and capacity, following this course will make you learn Spanish faster. Most classes generally take place in the morning. Depending on the season and destination, classes can also be in the afternoon.
Semi-intensive
Not everybody has the time to commit to an intensive Spanish course. Our semi-intensive courses are created for people living in Spain; for example, those working, doing an internship, Erasmus students and au-pairs. Learning in a small group provides a stimulating learning environment and lots of opportunity to converse.
These courses have between 4 and 10 classes per week. Having fewer classes does not mean the classes are not intense. On the contrary, a dedication to self study outside of the actual lessons is required for your progression.
Individual
Individual Spanish courses provide a very personal learning experiences and are completely designed around your needs. For example, if you are looking for a Spanish executive course, already have a high proficiency and are struggling with some specific grammar issues, or if you want Spanish classes on a subject of your choice.
Before the course starts your Spanish level will be determined and you will discuss the content of the classes and your course timetable. Course changes can be made easily during the program, in accordance with your private teacher.
Online
Our online Spanish courses are held in user-friendly virtual platform Zoom. This can be compared with having Spanish courses by Skype or Google Hangout.
You can connect from your computer or mobile device. The classes are conversation based while taking into account all four language skills: speaking, listening, reading and writing. Courses are available for students of all levels, ages and nationalities.
Courses are taught by highly qualified and experienced native Spanish teachers, who bring their motivation and enthusiasm in to the virtual classroom. All are professionals educated on a University level.
Exam preparation
Taking an official exam is stressful when you don't know what to expect, or are unaware of your weak points. Our exam preparation courses help you with this, giving you the confidence and knowhow to succeed.
Exam preparation courses are designed around the mostly internationally known and recognised Spanish proficiency language exams. These are the DELE, the best known Spanish language proficiency exam; the SIELE, a widely recognized, modular proficiency exam; or one of the exams of the Madrid Chamber of Commerce. Our experienced teachers will prepare you to the fullest.
Specific courses
Special Offers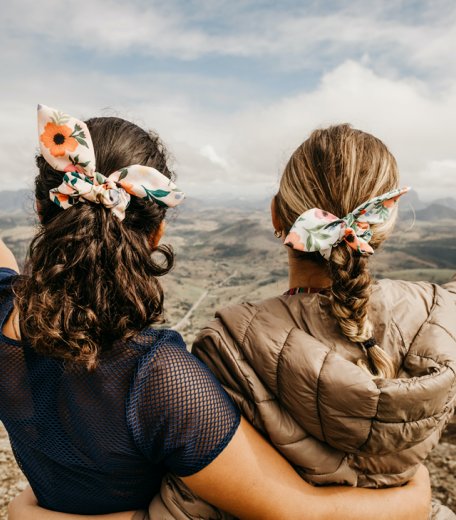 €20 Euro discount
Book with a friend and save
Book a course with a friend or relative and SAVE €20 each. You just need to quote code EHBF09 in our enrolment system in the "general notes" field. Contact us for more details.
Conditions:
This offer is only valid when choosing the same location.
Why choose Estudio Hispanico?
Free service

Free support, free cancellation and free insurance included.

Best price guarantee

Get the price difference refunded if you find a better deal for the same programme with another agency.

THE Spanish language school experts

Since 2001 we have been dedicated to picking only the best Spanish language schools in Spain and Latin America.
Accreditations and memberships