Spanish course in Buenos Aires
Experience a truly unique city as you study Spanish! Buenos Aires is a dynamic and eclectic capital, shaped by a remarkable history and myriad influences. As you watch the world go by in a streetside café or marvel at stunning baroque architecture, you'd be forgiven for thinking you were in Paris or Rome.
However, the infectious joie de vivre and passionate Tango dancing soon remind you that this is Latin America. A Spanish course in Buenos Aires will treat you to an intoxicating fusion of different cuisines, musical styles and cultures.
Each 'barrio' (neighbourhood) of Buenos Aires has its own personality. La Boca, for example, is a bustling 'Little Italy', whilst Palermo is one of the most scenic and fashionable areas of the city. San Telmo offers a glimpse both into the past, and also into the local culture. Here, traditional restaurants are bounded by Tango halls and bars full of native Porteños. You'll have an incredible time exploring Buenos Aires after your Spanish lessons.
Spanish school in Buenos Aires
Our school, Coined, is located in the heart of Buenos Aires in the neighbourhood of Retiro. The Retiro train station is a short walk away and all metro lines are accessible from this part of the city.
The school offers a high-standard of facilities including more than 15 spacious classrooms, audio/video room, student room, cafeteria and even a kitchen where students can make tea, coffee and snacks. There are terraces where students can meet during their break times and after classes.
Spanish courses in Buenos Aires
In addition to group classes of 25 or 37 lessons with a maximum of just 10 students, you also have the chance to learn Argentina's famous Tango, or sample some salsa.
Spanish for medicine and business Spanish courses are available to improve your Spanish in the workplace and private Lessons allow you to completely customise your Spanish classes, tailoring them to suit your interests and schedule.

If you learn Spanish in Buenos Aires with us, you'll make great progress.
Accommodation in Buenos Aires
Staying with one of our school's carefully chosen host families, you'll not only get lots of Spanish language practice, you'll also experience the local way of life at first hand! Alternatively, you can share a student residence with your fellow students from the school, giving you greater independence and the chance to get to know other students better.
Accommodation is usually between 10 and 40 minutes journey away from the school. Private apartments for up to 3 people are available upon request.
Host family

Host family accommodation also maximises your opportunity to practice Spanish. Hosts will encourage you to speak and make you feel confident in using the language. All our families are carefully selected and vetted, ensuring that you have both a comfortable and engaging local stay.

Host family

single • half-board
Arrival in Buenos Aires
Our school will happily provide airport transfers, although this service is not included in the price of your Spanish course in Buenos Aires.
Cultural activities in Buenos Aires
Welcome tour
Tango lessons
Trips to see football matches
Theatre visits
Spanish-language movie nights
Bar tours
Optional excursions to Uruguay, Iguazu Falls and the Paraná River for kayaking
(Precise cultural program may vary)
Special Offers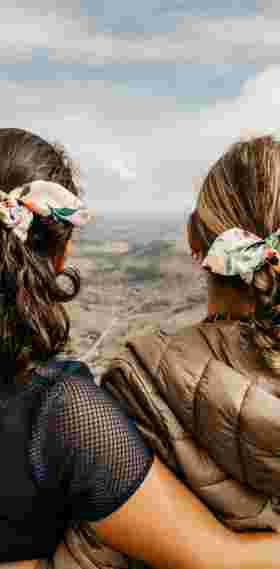 €20 Euro discount
Book with a friend and save
Book a course with a friend or relative and SAVE €20 each. You just need to quote code EHBF09 in our enrolment system in the "general notes" field. Contact us for more details.
Conditions:
This offer is only valid when choosing the same location.
Why choose Estudio Hispanico?
Free service

Free support, free cancellation and free insurance included.

Best price guarantee

Get the price difference refunded if you find a better deal for the same programme with another agency.

THE Spanish language school experts

Since 2001 we have been dedicated to picking only the best Spanish language schools in Spain and Latin America.
Accreditations and memberships