Spanish course in San Sebastian
The first thing that strikes you about San Sebastian is the magnificence of its beaches and the incredible beauty its location, on a horse-shoe bay, with the towering Pyrenees Mountains in the distance. San Sebastian really is something special, quite unlike the 'costas' of southern Spain, unspoilt and unique, a wonderful location in which to learn Spanish.
And, at the same time as you improve your Spanish on your Spanish course, you can learn to surf on one of San Sebastian's 2 magnificent sandy beaches, or take time to explore the largely 'undiscovered' villages and coastal towns of Biscay and Cantabria.
San Sebastian is simply full of beautiful buildings, with magnificent villas lining the river and seafront, and stately hotels, dating from the late 19th century, still flourishing and providing the city with an elegant and stylish feel. There are numerous tapas bars and chic restaurants in the cobbled streets of the old town, secluded 'plazas' and fashionable boutiques. With so must history and elegance, San Sebastian is still vibrant and exciting, as this is a city of 175,000 inhabitants, and a location where many Spaniards choose to spend their holidays and buy their second homes. So, whether you would like to come to our school for just 1 week, or 36 weeks, San Sebastian is certainly big and interesting enough to provide you with lots to do and plenty to explore during your Spanish course.

San Sebastian is really popular with Spaniards because it never gets as hot as in the south or central Spain. This is 'La Costa verde' (the 'Green Coast'), where winters are mild and summers are warm, but not too hot. The tutors and staff at our school in San Sebastian are all from around San Sebastian and enjoy joining in activities and telling students all about the city, the province of Biscay, where to go and what to do. To help students really enjoy their time in Spain, our school organizes lots of optional activities and excursions.
Spanish school in San Sebastián
Multimedia classrooms

Accredited school

Modern facilities

Centrally located

Private terrace
Our school, Lacunza, is located just 10 minutes from the city centre and the surf beach – Zurriola. In our neighborhood, Eguia, you will find interesting places to visit such as the Tabakalera and Cristina Enea Park.
Classes take place in 17 ample sized classrooms with reverse cycle air-conditioning, HIFI sound system and interactive whiteboards (only in selected classrooms).
Spanish courses in San Sebastián
Our school organizes frequent activities within the school such as 'welcome' and 'Farewell' parties, 'international evenings', Spanish film shows and Dance classes, to help students meet, practice the Spanish that they learn on the course, make friends, and quickly settle down in San Sebastian.
There are also regular weekend excursions to locations such as Pamplona (famous for its bull run) and Hendaye, a beautiful fishing village along the coast.
Accommodation in San Sebastián
Choose to stay with one of our carefully selected Spanish host families, so that you get lots of chances to practise with your family the Spanish that learn on the course.
A shared student apartment is an excellent choice if you like to cook for yourself and enjoy mixing with other students in your accommodation. You will share the apartment with 4 to 6 other international students from our school in San Sebastian.
Shared apartment

These shared apartments provide fully-fitted kitchen, common rooms and bathrooms to share with an average of 2 – 4 students. Single and double rooms are available.

Shared apartment

single • self-catering

Shared apartment

double • self-catering

Host family

Host family accommodation also maximises your opportunity to practice Spanish. Hosts will encourage you to speak and make you feel confident in using the language. All our families are carefully selected and vetted, ensuring that you have both a comfortable and engaging local stay.

Host family

single • breakfast • half-board

Host family

double • breakfast • half-board

Student residence

Each of our student residences is different and this accommodation is not available in all locations. These residences best resemble the destination in which they are located, so you also gain a local cultural experience.

Student residence

single, private bathroom • breakfast • half-board

Student residence

double, private bathroom • breakfast

Student residence

twin, private bathroom • half-board
Arrival in San Sebastián
The closest airport to fly to is Biarritz (just 20 or 25 minutes from San Sebastian by coach), just across the border, in France. Or, fly to Bilbao Airport. There are regular coaches from Bilbao to San Sebastian. The journey usually takes around an hour and 15 minutes. Alternatively, ask us to arrange an airport transfer from either of these two airports, so that you are met on your arrival and taken to your accommodation in San Sebastian.
Cultural activities in San Sebastián
Welcome reception and 'Goodbye' parties in the school
Guided walk around San Sebastian
Spanish films in the school
Dance lessons
Excursions to Pamplona, Biarritz, Hendaye and Vitoria
(Precise cultural program may vary)
Special Offers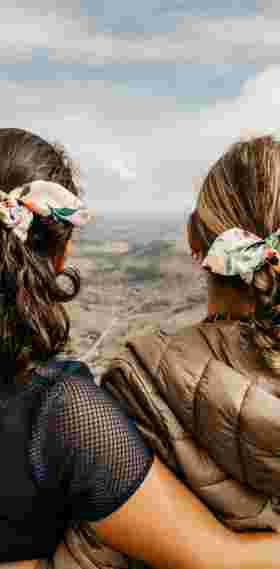 €20 Euro discount
Book with a friend and save
Book a course with a friend or relative and SAVE €20 each. You just need to quote code EHBF09 in our enrolment system in the "general notes" field. Contact us for more details.
Conditions:
This offer is only valid when choosing the same location.
Why choose Estudio Hispanico?
Free service

Free support, free cancellation and free insurance included.

Best price guarantee

Get the price difference refunded if you find a better deal for the same programme with another agency.

THE Spanish language school experts

Since 2001 we have been dedicated to picking only the best Spanish language schools in Spain and Latin America.
Accreditations and memberships