Spanish course in Cádiz
The historic city of Cádiz, graced by tempting, sandy beaches, is a fantastic place to learn Spanish! Just a short walk away from these glorious golden sands, our school boasts its own shaded gardens and patio area.
Fortunately, Cádiz has been left untouched by mass tourism, so you can get a real taste of the local culture with a Spanish course in Cádiz.
After your Spanish lessons, marvel at Cádiz's spectacular Cathedral, or climb the 17th century Tavira watchtower for a panorama of this magnificent city. Below you, narrow streets meander their way through the Old Town, opening out onto expansive plazas. Following a day of Spanish tuition and exploration, what better way to unwind than by enjoying Cádiz's vibrant and varied nightlife? From Cádiz, beautiful Andalusian cities like Granada and Seville, and even exotic Morocco, are all within easy reach!
Spanish school in Cádiz
Medium sized school

Close to the beach
Our school in Cádiz, Escuela Gadir, has seven classrooms, a student lounge, a computer room, free wireless Internet access, library and video library. The school's patio and gardens are perfect for soaking up the sun and socialising with other students. Marvellous beaches are close by, together with Cádiz's charming Old Town, so our school could not be better positioned!
Spanish courses in Cádiz
There are a large variety of Spanish courses at our school, allowing you to customise the way you learn Spanish in Cádiz.
With 20 classes per week in small groups (maximum 8), the Semi-intensive Spanish course in Cádiz is ideal if you want lots of time to experience Spain. The Intensive course gives you 25 group lessons each week, whilst the Super-intensive course includes 25 group classes, as well as 5 Private Lessons per week.
Learn to dance the Flamenco, study Spanish for tourism or delve into Spanish culture! Our school's specialist courses consist of 25 Spanish language lessons and 5 sessions (10 sessions for Flamenco) concentrating on your specialist topic of choice. Also, you can take Private Lessons where you can decide how many classes you have each week, and what your own Spanish program focuses on.
Accommodation in Cádiz
Living with a Spanish host family is the best way to improve your language skills as quickly as possible. Discuss your plans for the day over breakfast, or ask them for some tips on where to visit at dinner, all in Spanish! If you'd prefer a little more independence though, you can share an apartment, either with local Spaniards or with students from our school. All apartments are situated close to either the town centre or the beach.
Shared apartment

These shared apartments provide fully-fitted kitchen, common rooms and bathrooms to share with an average of 2 – 4 students. Single and double rooms are available.

Shared apartment

single • self-catering

Shared apartment

double • self-catering

Host family

Host family accommodation also maximises your opportunity to practice Spanish. Hosts will encourage you to speak and make you feel confident in using the language. All our families are carefully selected and vetted, ensuring that you have both a comfortable and engaging local stay.

Host family

single • half-board • full-board

Host family

double • half-board • full-board
Arrival in Cádiz
Our school will be happy to collect you from Jerez de la Frontera Airport, although this service is extra.
Cultural activities in Cádiz
Regular excursions to El Puerto de Santa Maria, Jerez de la Frontera, Vejer de la Frontera, Medina Sidonia, Gibraltar, Tarifa, Parque Natural de Doñana
Guided tour of Cádiz
Evening dinners and nights out with teachers
Spanish film screenings
Live Spanish music
School parties and barbecues
(Precise cultural program may vary)
Special Offers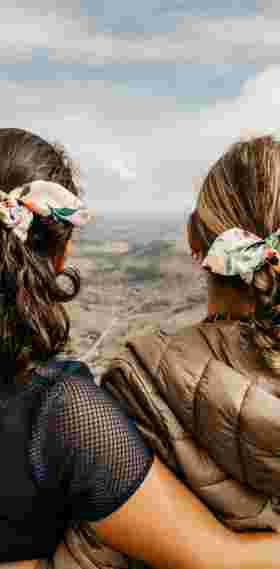 €20 Euro discount
Book with a friend and save
Book a course with a friend or relative and SAVE €20 each. You just need to quote code EHBF09 in our enrolment system in the "general notes" field. Contact us for more details.
Conditions:
This offer is only valid when choosing the same location.
Why choose Estudio Hispanico?
Free service

Free support, free cancellation and free insurance included.

Best price guarantee

Get the price difference refunded if you find a better deal for the same programme with another agency.

THE Spanish language school experts

Since 2001 we have been dedicated to picking only the best Spanish language schools in Spain and Latin America.
Accreditations and memberships