Spanish course in Sosua
Study on a Spanish course in Sosua, a beach paradise in the Caribbean and a great starting point for discovering the rural face, local culture in "el campo" and nature diversity of the Dominican Republic.
Just a two-minute walk away from our Spanish school lie pristine golden sands, washed by warm, tempting waters. Enjoy the convenience of on-site accommodation at the school, as well as private tropical gardens. After your Spanish lessons, relax under the shade of a palm tree, or sample the superb watersports conditions for which Sosua is famous. Try snorkeling or scuba diving to witness the rich marine life off the coast, or experience the thrill or surfing, kitesurfing or windsurfing! Our school even offers various watersports classes to complement your Spanish course in the Dominican Republic.
The small town of Sosua lies in an area of incredible natural beauty, bounded by the sparkling Caribbean on one side and lush jungle on the other. The nearby National Park of El Choco is home to an incredible diversity of wildlife. You'll find endless things to see and do as you learn Spanish in Sosua, but if you prefer to take it easy and unwind, you'll love this truly idyllic setting.
Spanish school in Sosua
Our school, IIC, is located in the centre of Sosua, well-placed for both the beach, and many shops, restaurants and bars. Looking out onto the school's garden are four shaded terraces, where Spanish lessons are often held.
There is also a communal kitchen, leisure area, free wireless Internet connection and a computer with free Internet access.
Spanish courses in Sosua
Teachers at our school are all native Spanish speakers, with years of experience in teaching Spanish as a Second Language. You can combine your Spanish course in Sosua with classes in windsurfing, kitesurfing or scuba diving – there's no better place for watersports in the Caribbean.
On our school's PADI scuba diving course, which consists of 5 theory lessons and 4 dives, you can become a fully certified open water diver! It's also possible to combine Spanish classes with dance lessons, with culture classes and volunteering at one of our local partner organizations.
Intensive

Intensive 20

20 lessons per week in a group, Monday to Friday

Show all prices

Intensive + Individual

Intensive 20+10

30 lessons per week in a group, Monday to Friday

Show all prices

Intensive 20 + 2

30 lessons per week in a group, Monday to Friday

Show all prices

Intensive 30+10

40 lessons per week in a group, Monday to Friday

Show all prices

Individual

Individual 10

10 lessons per week in a group, Monday to Friday

Show all prices

Individual 20

20 lessons per week in a group, Monday to Friday

Show all prices
Accommodation in Sosua
We offer accommodation in several studios and one apartment located on the school's premises in the middle of a lush tropical garden; direct access to garden and terraces. On a 5 min walking distance to the beach and city center.
Furnished simple and cozy. Friendly and personalized service. Services: Bed sheets and towels are provided; please bring own beach towel. Laundry service on extra charge available. Wireless LAN is available for free.
School Studio: Located directly in the school building, on the first floor. Interior: Private room with shower/toilet, fridge, TV, fan, safe, small seating area. Students can use the community kitchen for cooking.
Shared Apartment: Located in a separate building on the school's premises just across the garden. Interior: 2 private bedrooms with fans, cup-boards, safe. Fully equipped kitchen, spacious living/dining room area, bathroom with shower/toilet.
Hotel "Sosua by the Sea" (Mid-range hotel): Very nice and friendly hotel of medium size; waterfront located; beach and breakfast terrace with gorgeous sea view. 10 min walking distance to school and city center. Interior: spacious room with full bathroom, fridge, TV, air-conditioning; internet access available on extra charge. Further services: pool and deck chairs; restaurant, bar, shop, fitness room, hairdresser.
Arrival in Sosua
We can arrange for you the transfer from Puerto Plata Airport , for an additional cost.
Cultural activities in Sosua
Merengue and Bachata dance classes
Dominican cooking lessons
Museum trips
Evening dinners with tutors and students
Bar tour
Beach volleyball or mini-golf
Pool party
Half day excursions to Puerto Plata, Santiago or Playa Grande
Full day trips to Punta Rusia or Jarabacoa
(Precise cultural program may vary)
Special Offers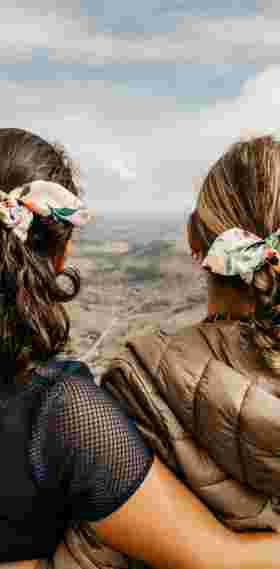 €20 Euro discount
Book with a friend and save
Book a course with a friend or relative and SAVE €20 each. You just need to quote code EHBF09 in our enrolment system in the "general notes" field. Contact us for more details.
Conditions:
This offer is only valid when choosing the same location.
Why choose Estudio Hispanico?
Free service

Free support, free cancellation and free insurance included.

Best price guarantee

Get the price difference refunded if you find a better deal for the same programme with another agency.

THE Spanish language school experts

Since 2001 we have been dedicated to picking only the best Spanish language schools in Spain and Latin America.
Accreditations and memberships