Spanish course in Mexico City
A Spanish course in Mexico City will open your eyes to one of the most exciting cities in the world! Mexico's dynamic capital is a kaleidoscope of contrasts, with exquisite cathedrals, raucous nightlife and everything in between. The Plaza de la Constitucion is the hub of city life, where the grandiose Catedral Metropolitana and Palacio Nacional entrance amateur photographers.
Here you can enjoy music concerts, fiestas and Spanish language practice with the locals! If sightseeing gives you an appetite, Mexico City offers a dazzling array of global cuisines, as befits one of the most cosmopolitan cities in the world.
Journey back to Aztec times with a trip to Templo Mayor or the floating gardens of Xochimilco. Teotihuacan, a truly awe-inspiring complex of pre-Aztec pyramids, lies less than an hour away and is well worth a visit. Mexico City boasts more museums than any other city in the world, so after Spanish lessons you can easily delve into Mexico's fascinating past, or admire its embarrassment of artistic riches.

You'll also be spoilt for choice with nightlife, whether you prefer stylish cocktail bars, busy student bars or laid-back jazz lounges. Choice is the essence of this city that offers something for absolutely everyone.
Spanish school in Mexico City
Our school, Frida, is situated in Colonia Condesa, a fashionable area of the city, where there are many popular restaurants and bars. Your Spanish course in Mexico City will take place in large, airy classrooms with experienced, native teachers.
Facilities at the school include an Internet café, study, kitchen and even on-site accommodation.
Spanish courses in Mexico City
We offer a range of Spanish courses.
Intensive

Intensive 20

20 lessons per week in a group, Monday to Friday

Show all prices

Intensive 30

30 lessons per week in a group, Monday to Friday

Show all prices

Intensive + Individual

Intensive 20+10

30 lessons per week in a group, Monday to Friday

Show all prices

Individual

Individual 10

10 lessons per week in a group, Monday to Friday

Show all prices

Individual 20

20 lessons per week in a group, Monday to Friday

Show all prices

Individual 30

30 lessons per week in a group, Monday to Friday

Show all prices
Accommodation in Mexico City
If you want to learn Spanish in Mexico City as quickly as possible, stay with one of our school's carefully selected host families! You'll get all the Spanish practice you could wish for, and you'll also experience the Mexican way of life at first hand. Our school arranges host family accommodation on a 'room only' basis, with no meals included.
Self-catering facilities are provided in our school's shared apartments and residences, where you can live with other students from the school. The shared apartments provide a slightly higher standard of accommodation than the student residence.
Host family

Host family accommodation also maximises your opportunity to practice Spanish. Hosts will encourage you to speak and make you feel confident in using the language. All our families are carefully selected and vetted, ensuring that you have both a comfortable and engaging local stay.

Host family

single • breakfast • half-board

Student residence

Each of our student residences is different and this accommodation is not available in all locations. These residences best resemble the destination in which they are located, so you also gain a local cultural experience.

Student residence

single • self-catering

Student residence

double • self-catering
Arrival in Mexico City
Our school can arrange for your collection from Mexico City Airport, although this service carries an additional cost.
Cultural activities in Mexico City
Welcome party
Guided tour of Mexico City
Mexican cookery tutorials
Museum trips
Dance classes
Evenings out with tutors
Weekend excursions to destinations such as Acapulco, Oaxaca and Guanajuato
(Precise cultural program may vary)
Special Offers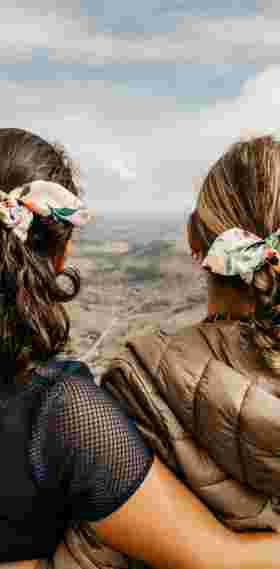 €20 Euro discount
Book with a friend and save
Book a course with a friend or relative and SAVE €20 each. You just need to quote code EHBF09 in our enrolment system in the "general notes" field. Contact us for more details.
Conditions:
This offer is only valid when choosing the same location.
Why choose Estudio Hispanico?
Free service

Free support, free cancellation and free insurance included.

Best price guarantee

Get the price difference refunded if you find a better deal for the same programme with another agency.

THE Spanish language school experts

Since 2001 we have been dedicated to picking only the best Spanish language schools in Spain and Latin America.
Accreditations and memberships