Spanish course in Cusco
Study on a Spanish course in Cusco, a city alive with history! Close to the incredible Lost City of Machu Picchu, Cusco is home to traditional Inca cultures, colonial-era treasures and stunning scenery. The Plaza de Armas is the beating heart of city life, graced by the beautiful Cathedral and framed by Andean peaks.
For the best views of the city, take a trip up to the imperious ruined fortress of Sacsayhuamán. This is where the colourful Inti Raymi festival takes place, with Inca descendents worshipping the Sun god Inti.
If you learn Spanish in Cusco, you can make great progress, as the maximum class size is just six students. Our school's experienced, native teachers have plenty of time to improve each individual's level of Spanish.
Spanish school in Cusco
Our Spanish language school in Cusco, Amauta, is located just minutes from the 'Plaza de Armas' in the historic centre of the city.
The school is in a charming building with good facilities including a common room, a kitchen for students to use during break times and even a terrace with great views over the city.
Spanish courses in Cusco
Students can choose a general group course of 20 lessons per week, individual tuition or a combination of the two.
Accommodation in Cusco
Living with a Peruvian host family is by far the most effective way to improve your Spanish. Staying with one of our school's friendly families, you can practice your Spanish all the time, and experience the local culture too.
Twin rooms, for you and a friend, are available upon request.
Alternatively you can choose to stay in the student residence which is conveniently located in the same building as the school and includes breakfast and lunch. Or for those long term students we can also arrange accommodation in local shared apartments.
Host family

Host family accommodation also maximises your opportunity to practice Spanish. Hosts will encourage you to speak and make you feel confident in using the language. All our families are carefully selected and vetted, ensuring that you have both a comfortable and engaging local stay.

Student residence

Each of our student residences is different and this accommodation is not available in all locations. These residences best resemble the destination in which they are located, so you also gain a local cultural experience.

Student residence

single • self-catering

Student residence

double • self-catering
Arrival in Cusco
From Lima Airport you can take an internal flight to Cusco. You can also travel by bus though this is considerably more complicated. Upon arrival at Cusco Airport you will be collected and taken to your accommodation, completely free of charge.
Cultural activities in Cusco
Guided tour of Cusco
Cookery classes
Visit to Archaeological sites in Cusco
Rafting in the 'Urumba' river.
Optional excursions to destinations like Machu Picchu
(Precise cultural program may vary)
Special Offers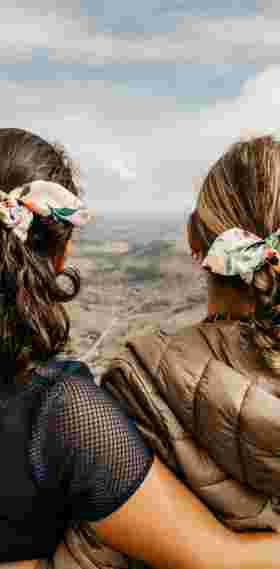 €20 Euro discount
Book with a friend and save
Book a course with a friend or relative and SAVE €20 each. You just need to quote code EHBF09 in our enrolment system in the "general notes" field. Contact us for more details.
Conditions:
This offer is only valid when choosing the same location.
Why choose Estudio Hispanico?
Free service

Free support, free cancellation and free insurance included.

Best price guarantee

Get the price difference refunded if you find a better deal for the same programme with another agency.

THE Spanish language school experts

Since 2001 we have been dedicated to picking only the best Spanish language schools in Spain and Latin America.
Accreditations and memberships