Spanish course in Malaga
Malaga is a fantastic location for studying Spanish and learning more about the culture, as it is a very typically Spanish city not spoilt by tourism, despite having such long, sandy beaches. Home to around 20 museums, as well as many theatres, art galleries and historical monuments, Malaga certainly has plenty to offer those interested in Spanish culture.
Despite all this, Malaga has escaped becoming an overly 'touristy' location, as most foreign holidaymakers tend to stay in the other tourist destinations along the Costa del Sol.
This means that Malaga has retained its 'typically' Spanish character, and this, plus the friendly and welcoming nature of the locals makes it the perfect location to practice speaking Spanish with native speakers on an everyday basis.
The 2 best Spanish schools in Malaga
Instituto Picasso

Small groups

Extensive cultural program

Familiar atmosphere

Central location

Historical school building

Familiar Spanish language school at a beautiful square in Malaga's city center. Spanish courses in small groups throughout the year.

Instituto Picasso Malaga is located just a couple of minutes from the Picasso museum, one of the most visited attractions in Malaga. The school is in a reformed 19th century building and is walking-distance from the beaches, main shopping areas, restaurants and bars.

The school offers computers and free Internet connection for students along with a well-stocked library where students can borrow books, videos, dvds and other materials to get some extra practice.

Malaca Instituto

Extensive cultural program

Modern facilities

On-site residence

Garden with swimming pool

Awarded school

Malaca Instituto offers outstanding facilities for Spanish language students, located on its own mini-campus in a quiet residential area of Malaga, just a few minutes' walk from the beach.

Not only does the school offer 25 fully-equipped classrooms (all with audio/visual equipment), but there is also a multimedia centre and video lab, a dance studio, a general activities room, a practice kitchen, three sun terraces, a swimming pool, an on-site restaurant/bar and the school's very own on-site residence.

Its excellent facilities make Malaca Instituto undeniably one of the very best-equipped Spanish language schools in Spain.
Spanish courses in Malaga
For group lessons you are placed with students of similar language proficiency, usually students of vastly different ages and backgrounds. We believe that varied groups make for interesting and engaging learning.
All our Spanish group courses have at least 20 lessons per week. You can combine 20 group lessons with 5 or 10 extra individual lessons. Or just choose individual classes. Courses start every Monday and the school arranges weekly welcome parties so you immediately start getting to know new friends from across the world.
Accommodation in Malaga
Whether staying with a host family or in a shared fully-equipped apartment, you will enjoy the comforts of independence while also practicing your Spanish.
Most accommodations are within walking distance of the school and help you connect with Malaga's history and culture. Expect them to be clean and comfortable with all the necessary privacy and amenities.
Shared apartment

These shared apartments provide fully-fitted kitchen, common rooms and bathrooms to share with an average of 2 – 4 students. Single and double rooms are available.

Shared apartment

twin (2 separate beds) • self-catering

Malaca Instituto

Show all prices

Host family

Host family accommodation also maximises your opportunity to practice Spanish. Hosts will encourage you to speak and make you feel confident in using the language. All our families are carefully selected and vetted, ensuring that you have both a comfortable and engaging local stay.

Host family

double • half-board • full-board

Instituto Picasso

Show all prices

Host family

twin (2 separate beds) • half-board

Malaca Instituto

Show all prices

Student residence

Each of our student residences is different and this accommodation is not available in all locations. These residences best resemble the destination in which they are located, so you also gain a local cultural experience.
Arrival in Malaga
You can take the airport bus 19, to Downtown Malaga, or you can take the train to the centre of Malaga and then take a taxi. Our school can also arrange airport transfer services.
Special Offers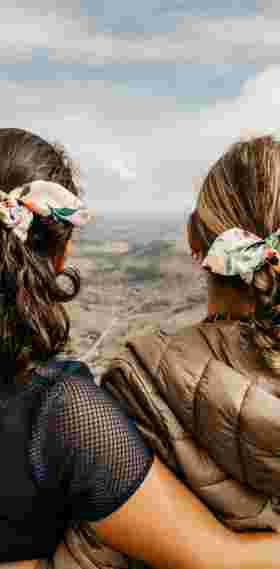 €20 Euro discount
Book with a friend and save
Book a course with a friend or relative and SAVE €20 each. You just need to quote code EHBF09 in our enrolment system in the "general notes" field. Contact us for more details.
Conditions:
This offer is only valid when choosing the same location.
Why choose Estudio Hispanico?
Free service

Free support, free cancellation and free insurance included.

Best price guarantee

Get the price difference refunded if you find a better deal for the same programme with another agency.

THE Spanish language school experts

Since 2001 we have been dedicated to picking only the best Spanish language schools in Spain and Latin America.
Accreditations and memberships