Learn Spanish in Salamanca
Salamanca is home to one of the oldest universities in the world and is in many ways the ideal place to learn Spanish. Our Salamanca school is also one of our most popular schools in Spain. The beautifully preserved historic centre of the city has elegant stone-built faculty buildings, noblemen's houses, cobbled streets and the most magnificent 'Plaza Mayor' in the whole of Spain.
The city is off the main tourist route and therefore unspoilt by mass tourism. Our school in Salamanca is right in the historic centre of the city.
Salamanca, with a population of just 185,000, is a city full of Spanish students. The city is typically 'Spanish' in every regard and is also supposedly the place where the 'purest' Spanish is spoken. It is therefore an ideal location in which to learn Spanish. The streets are always bustling with people, combining the friendly atmosphere of a small town, where most things can be reached on foot, with the advantages of a medium-sized city, able to offer everything you could want.
Spanish school in Salamanca
Private terrace

Central but quiet location in Salamanca
Our school in Salamanca is located right in the historic heart of the city, just 2 minutes from Plaza Mayor. The school has 7 bright classrooms and free Internet access for students. There is also a student library where you can borrow books, videos and other materials to help with your studies.
Spanish courses in Salamanca
Students can take Intensive group courses of 20 lessons per week, specialist business and translation courses, literature, culture and much more. Students with specific requirements or interests can choose private one-to-one tuition which is totally catered to their needs, or combine group and private classes.
Accommodation in Salamanca
If you learn Spanish in Salamanca you will be learning the best, 'purest' form of the language. If you choose to stay in a host family, this will help you with your language learning. It also gives you chance to learn more about the Spanish way of life, and students can choose between 2 meals or 3 meals per day.
If you prefer, you can choose to stay in one of our fully-equipped shared apartments either with Spaniards or with international students. You have your own room or can share a twin room with a friend, and share the kitchen, living room and bathroom with the other flatmates.
All of the accommodation both in host family or shared apartment, is located within 15 minutes' walk of the school.
Shared apartment

These shared apartments provide fully-fitted kitchen, common rooms and bathrooms to share with an average of 2 – 4 students. Single and double rooms are available.

Shared apartment

single • self-catering

Shared apartment

double • self-catering

Host family

Host family accommodation also maximises your opportunity to practice Spanish. Hosts will encourage you to speak and make you feel confident in using the language. All our families are carefully selected and vetted, ensuring that you have both a comfortable and engaging local stay.

Host family

single • half-board • full-board

Host family

double • half-board • full-board
Arrival in Salamanca
Fly to Madrid Airport. Take the 'Avanza bus' to Salamanca. The journey from Madrid to Salamanca takes approximately 2 hours 30 minutes. Our school also offers airport transfer services.
Cultural activities in Salamanca
Welcome Party
Guided tours of Salamanca
Dance classes
Cooking classes
Tapas tours
Spanish film evenings
Excursions to Madrid, Segovia, Toledo…
(Precise cultural program may vary)
Special Offers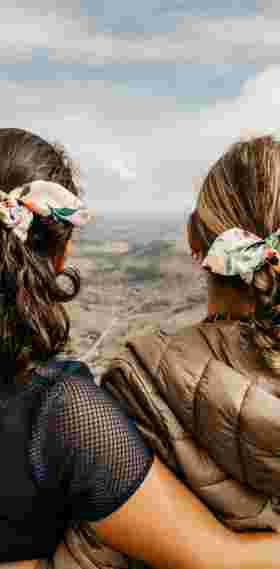 €20 Euro discount
Book with a friend and save
Book a course with a friend or relative and SAVE €20 each. You just need to quote code EHBF09 in our enrolment system in the "general notes" field. Contact us for more details.
Conditions:
This offer is only valid when choosing the same location.
Why choose Estudio Hispanico?
Free service

Free support, free cancellation and free insurance included.

Best price guarantee

Get the price difference refunded if you find a better deal for the same programme with another agency.

THE Spanish language school experts

Since 2001 we have been dedicated to picking only the best Spanish language schools in Spain and Latin America.
Accreditations and memberships