Spanish in Sámara Beach
Sámara Beach is a small, typically Costa Rican town graced by an idyllic, sheltered bay and incredibly friendly people. Take a Spanish course in Sámara Beach and you can enjoy scuba diving, snorkelling, kayaking and all manner of watersports, in wonderfully clear waters.
Our Spanish school in Sámara Beach sits right on the breathtaking Pacific Ocean! Learn Spanish on soft golden sands, with warm, enticing waters just metres away.
Surrounding the beach are lush, unspoilt forests, where you can meet Costa Rica's exotic wildlife!
There are several national parks in the area, where magnificent volcanoes stretch up to the sky, waterfalls crash into the rainforest floor and the sounds of thousands of animals fill the air. The region is also home to regular festivals, where you'll discover tasty local dishes and colourful parades, as well as plenty of live music and dancing!
Spanish school in Samara Beach
Beachfront school

Private gardens
Our beachfront school, Intercultura, has its own verdant gardens, providing a peaceful oasis for after-class relaxation. All classrooms at the school are air conditioned, and treat you to beautiful ocean views while you learn Spanish in Sámara Beach.
There are also study areas with free Internet access, student lounges, a small library, an outdoor patio and a kitchen, where you'll be taught how to create delicious regional recipes! Best of all, our Sámara Beach school has a maximum class size of just six people, so our school's expert teachers can dedicate plenty of time to improving your Spanish!
Spanish courses in Samara Beach
At our Sámara Beach school, you can choose group lessons, individual classes or a combination of both. On the Standard Spanish Course in Sámara Beach, you'll be placed with other students of a similar level to yourself.
You'll quickly get to know other students and you'll soon be practicing your Spanish with your new friends! If you opt for a program of Private Spanish Lessons, you can design your own course! You can customise your Spanish lessons to suit your interests and requirements, and even choose your class times.
Want to help the local community as you learn Spanish in Sámara Beach? Our school can arrange Volunteer Work placements in teaching, animal care, conservation, care work and many other fields. Before starting a placement, you must complete a course lasting at least two weeks, ensuring that you're able to communicate effectively in Spanish.
Intensive

Intensive 20

20 lessons per week in a group, Monday to Friday

Show all prices

Intensive + Individual

Intensive 20+5

25 lessons per week in a group, Monday to Friday

Show all prices

Intensive 20+10

30 lessons per week in a group, Monday to Friday

Show all prices

Individual

Individual 10

10 lessons per week in a group, Monday to Friday

Show all prices

Individual 20

20 lessons per week in a group, Monday to Friday

Show all prices
Accommodation in Samara Beach
For complete immersion in the Spanish language and Costa Rican culture, live with a local host family. Your family will immediately make you feel at home, and will help you put your Spanish into practice.
Alternatively, you could live with your fellow students in our school's student residence, or in a local hotel, providing a little more comfort. The student residence is a 'room-only' option, whereas hotels are also available on a bed & breakfast basis.
Host family

Host family accommodation also maximises your opportunity to practice Spanish. Hosts will encourage you to speak and make you feel confident in using the language. All our families are carefully selected and vetted, ensuring that you have both a comfortable and engaging local stay.

Host family

single • half-board

Host family

double • half-board

Student residence

Each of our student residences is different and this accommodation is not available in all locations. These residences best resemble the destination in which they are located, so you also gain a local cultural experience.

Student residence

single • self-catering

Student residence

double • self-catering
Arrival in Samara Beach
Transfers from airports in Liberia and San Jose are available for a supplementary fee.
Cultural activities in Samara Beach
Latin dance classes
Surfing or snorkelling
Dolphin or turtle watching
Weekly Spanish-language film nights
Costa Rican cookery classes
Theatre trips
Language exchanges with local English-language students
Optional excursions to rainforests and national parks
(Precise cultural program may vary)
Special Offers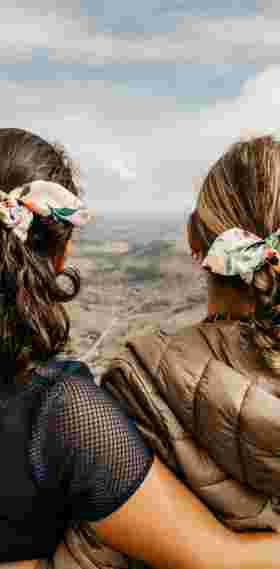 €20 Euro discount
Book with a friend and save
Book a course with a friend or relative and SAVE €20 each. You just need to quote code EHBF09 in our enrolment system in the "general notes" field. Contact us for more details.
Conditions:
This offer is only valid when choosing the same location.
Why choose Estudio Hispanico?
Free service

Free support, free cancellation and free insurance included.

Best price guarantee

Get the price difference refunded if you find a better deal for the same programme with another agency.

THE Spanish language school experts

Since 2001 we have been dedicated to picking only the best Spanish language schools in Spain and Latin America.
Accreditations and memberships