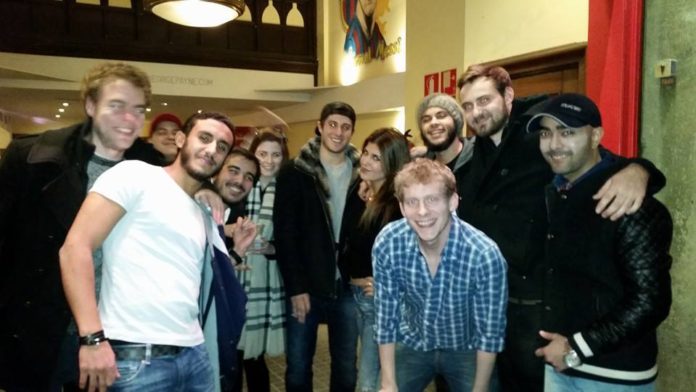 Here it comes, the dreaded departure from Barcelona…
To begin, I wanted to thank the Estudio Hispanico team for having welcomed me so warmly.
I had an absolutely amazing time here in Barcelona thanks to you.
As I made really good friends in Barcelona, it is very hard to leave.
Moreover, Barcelona itself, its' mood, its' ambiance, its' people, is a city that I fell in love
with. There is always something to do, it is very international, and for a curious man like me, it feels like it is paradise.
I will miss everything here… Bars, clubs, friends, and even my work!
Unusual right?
But, dear Barcelona, I am not done with you.  I still have so much to visit, events to attend, and why not a life to build here?
For the moment, I am really interested in coming back in June, or August at the latest.
There are festivals I want to go to.  In June, the Sant Joan festival looks amazing, with all the fireworks and stuff. The ambiance seems to be a blast!
In August, I would be interested in going to the Gracia Festival, it looks nice.
As I said in one of my previous posts, Barcelona is definitely the
best city I lived in.
I'll be back.