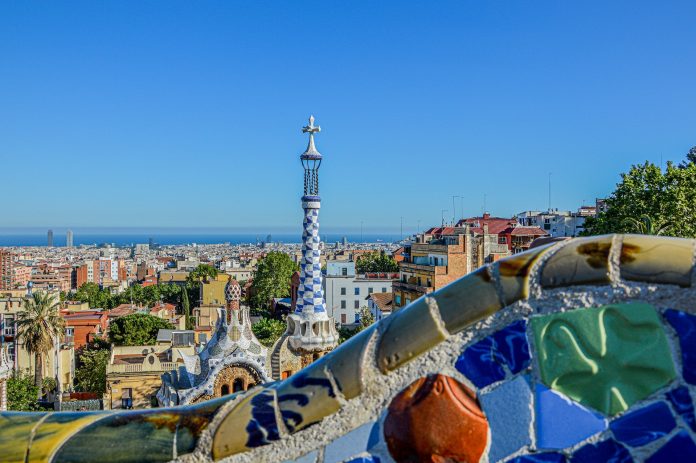 Since March 14th when the Spanish government decided to close all language schools we have been successfully offering a range of online programmes to our students. These courses will continue and can still be reserved up until our schools reopen for face to face classes.
Discover more about our current special offers including a free online (group) course if you book a Spanish course in Spain in 2020 or in 2021. This promotion will not be available for long!
The COVID-19 virus has had a considerable impact on Spain; however the strict restrictions placed upon the country have thankfully produced positive results with numbers dropping week by week to what is now a manageable situation. The government has introduced a gradual 'phasing' out of lockdown with language schools principally allowed to re-open in 'Phase 2'. This along with the recent confirmation that travel to Spain will no longer be restricted as of July 1st means many of our Spanish schools in Spain are able to confirm their opening dates in Late June or early July.
When will our Spanish language schools in Spain reopen?
Alicante: 29 June 2020
Barcelona: 6 July 2020
Bilbao: 8 July 2020
Cádiz: to be confirmed
Granada: 6 July 2020
Ibiza: 31 August 2020
Lanzarote: 25 May 2020
Madrid: 6 July 2020
Malaga by the Beach: 1 July 2020
Malaga: 6 July 2020
Marbella: 29 June 2020
Nerja: to be confirmed
Palma de Mallorca: to be confirmed
Pamplona: to be confirmed
Salamanca: 6 July 2020
San Sebastian: 6 July 2020
Santiago de Compostela: 6 July 2020
Seville: 6 July 2020
Tarifa: 6 July 2020
Tenerife: 6 July 2020
Valencia: 6 July 2020
Vejer de la Frontera: to be confirmed
What measures will our schools put in place to ensure the safety of our students and staff?
Schools have naturally complied with recommendations from health authorities both nationally and locally to ensure appropriate hygiene and saftey measures are met. Whilst the exact measures may differ according to the region they would most likely include:
Keeping distance inside classrooms
Wearing a face mask where possible
Temperature control of all students and staff at school entrance
Extra cleaning of door handles, toilets, etc.
Washing hands more often (with soap or disinfectant)
Outdoor classes
Etc.
Naturally any new students will be informed by the school what proceedures are in place along with any specific measures applied to accommodation .
LATIN AMERICA
The impact of COVID-19 in many Latin America has been delayed in comparision to Spain and has in some cases progressed more slowly. Many of our Latin American locations are currently closed. We will update this information for our students as soon as new details become available.
Buenos Aires, Córdoba and Mendoza (Argentina): to be confirmed
Sucre (Bolivia): 1 October 2020
Santiago (Chile): to be confirmed
Monteverde (Costa Rica): to be confirmed
San Joaquin de Flores (Costa Rica): to be confirmed
Sámara Beach (Costa Rica): to be confirmed
Havana and Trinidad (Cuba): to be confirmed
Santo Domingo and Sosua (Dominican Republic): 1 June 2020
Montañita (Ecuador): to be confirmed
Antigua (Guatemala): to be confirmed
Guadalajara (Mexico): 3 August 2020
Mexico City (Mexico): to be confirmed
Playa del Carmen (Mexico): 15 September 2020
Cusco (Peru): to be confirmed