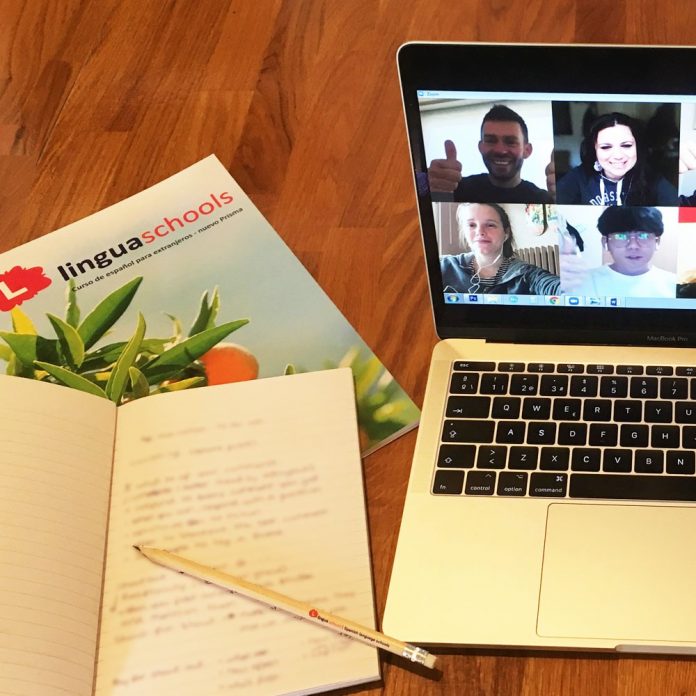 "I've always wanted to learn Spanish", "I want to keep studying", "I don't want to forget what i've learnt!" – If this is you and you don't have the chance to travel to Spain or Latin America then we have a perfect option. Learn Spanish from the comfort of your own home!!
You can join one of our virtual classrooms and have all the benefits of learning from a Native Spanish teacher, live, using the Zoom platform. Our teachers are committed to create a fun and educational environment so you can learn as much as possible and really enjoy your classes. The classes are interactive allowing you to meet and study with other online students from all over the world!
We offer a great choice of classes; private tuition, group classes, specialist conversation classes, whichever option suits you best.
With all the different ways of communicating online it is easier than ever. So don't put it off any longer!! Aprende español desde casa! 
You can check out our options and prices on our website or contact us with any questions!