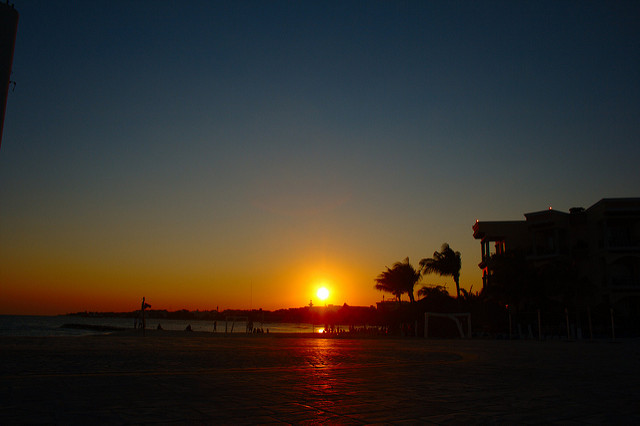 Our student Sara from Italy recently attending a programme in Playa del Carmen, Mexico.
Here are her comments:
…."I liked the course in Playa del Carmen a lot!
In my opinion from a grammar point of view I think maybe for beginners the Spanish taught in Spain would be easier but since I already am quite advanced, for me it was perfect.
I particularly appreciated the fact that in our group there were only a small number of students – 3 , so we were able to follow everything better.
It was a wonderful experience!!……''
Sara also stayed in the school's on-site residence which has its' own tropical gardens and a small pool!
The school and residence are located just a short walk from the sandy beaches, restaurants, bars and shops.
If you are thinking of heading to Mexico anytime soon then why not have your own experience of learning Spanish abroad at our school in Playa del Carmen!
Or contact us if you want information about our schools in Mexico City or Guadalajara – We are sure to find something that suits!!