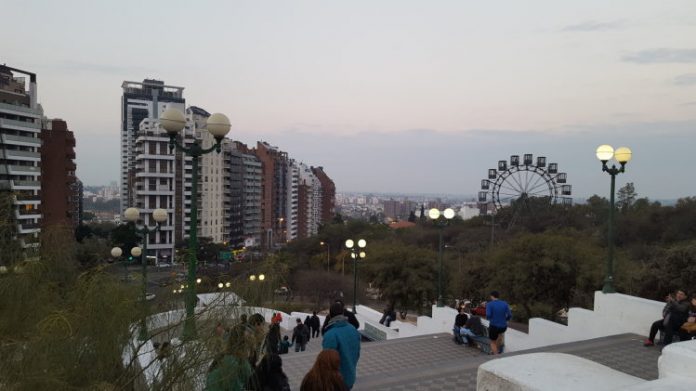 In the middle of Argentina, the second largest city of the country is one of the best destinations for you to study in Latin America, with around 200,000 students living there. I had the opportunity to live in Cordoba for a few months and today I will share with you my experiences.
Here is a peek into a typical day of my life in Cordoba. First, I was going to the school early in the morning to enjoy the cool temperatures. On my way back, I used to buy a "choripan" (traditional sandwich) for lunch and eat it on the terrace of my shared house. In the late afternoon, I loved to go to the Parque Sarmiento to share a "mate" with my friends under the shade of trees. Finally, when the night comes, we used to go in the Barrio Guëmes to eat some empanadas and have a few craft beers.
The city is full of little bars and restaurants, particularly in the student neighbourhood called Nueva Cordoba. You can experience the national drink, the "Fernet" mixed with Coke, which actually comes from Italy. The city's young and lively atmosphere will also probably bring you to friends gathering on Sundays to prepare an asado (Argentinian barbecue). Cordoba is also a city full of colonial history and stunning architecture.
Cordoba is not only a city but also a region with the beautiful "Sierras" that are surrounding the city.  It is perfect to go swimming in the river during hot summer days, go hiking or horse riding. You can feel really cool hippie vibes and even go camping one night to look at the stars.
I lived in Cordoba during 6 months and I absolutely loved the city but also the country. As the city is located in the middle of Argentina, it's easy to travel in any part of the country (even if you have to keep in mind that Argentina is a really large country).
Are you interested in an experience in Cordoba and to learn Spanish in our school? Enjoy our special offer: 25% off and no registration fee for courses of all durations, booked before 31st of December! Start date before March 31st. Contact us for more details!