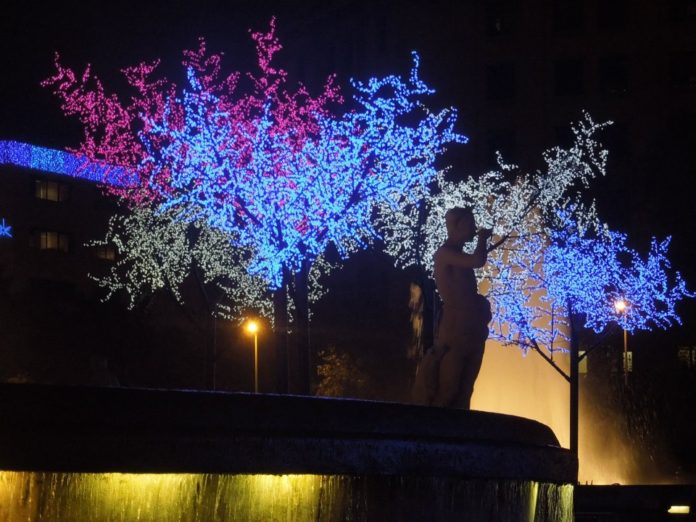 Christmas season in Spain is really important. It is also incredibly long! It begins on the 8th of December, the Immaculate Conception, and it lasts until the 6th of January. This last day is the one when most of the gifts are given.
And for this, the Catalans have a particular way to give them, el "CagaTío". In most households at Christmas time you will find a Tio de Navidad, which is a log from a tree with a 'Barretina', catalan hat, and a smiling face. They come in all shapes and sizes so you can get the best one to fit in your living room!
From December 8th, the tradition is to 'feed' the Tio a little food each evening so it gets nice and fat. On Christmas day or Christmas eve, the tio, which is covered with a blanket, is hit with sticks, and a traditional song is sung asking the tio to 'poo' presents. Then a present is taken from under the blanket.
These presents are normally little things such as nuts, chocolates etc. The main giving of presents is saved for 'Los Reyes' the 3 kings, who come in January. We will tell you about this later!
Another tradition is the "Caganer" . Translated from Catalan to English it means "defecator", and that is exactly what this little statue does!
This tradition has existed since the 18th century and originally it was a small man dressed in traditional Catalan clothing (but of course showing his bottom) – Now you can find every kind of Caganer, from Lionel Messi to Obama to Justin Bieber!
The idea is that the Caganer is placed in the nativity scene and he represents giving back to the earth.
They create one huge Nativity scene 'Belen' in 'Plaza SantJaume' too. It is next to the Town Hall and you can see there a king size caganer!
It's very amusing to walk around the Christmas markets and see the confused faces of tourists when they see stall upon stall of these little fellas. It's definitely a souvenir worth getting if you are here this time of year!!
There are also a lot of Christmas markets. The main market is called 'Fira de Santa Lluria' and it is in front of the Cathedral in the city centre. Here you can buy everything you need to decorate your house for Christmas. There are also smaller markets in SagadaFamilia and around Gran Via.
The city lights up with Christmas too, it looks very nice!
There is always something to do in Barcelona. In winter, they build a big ice rink in Plaza Catalunya, called Bargelona, it is very popular with locals and tourists, and it is open throughout the Christmas period.
It is always interesting to see how Christmas is celebrated in other countries, and we hope that you will be able to see that soon!
In the next post, we will talk to you about traditional Christmas foods in Spain,don't forget to check it out!