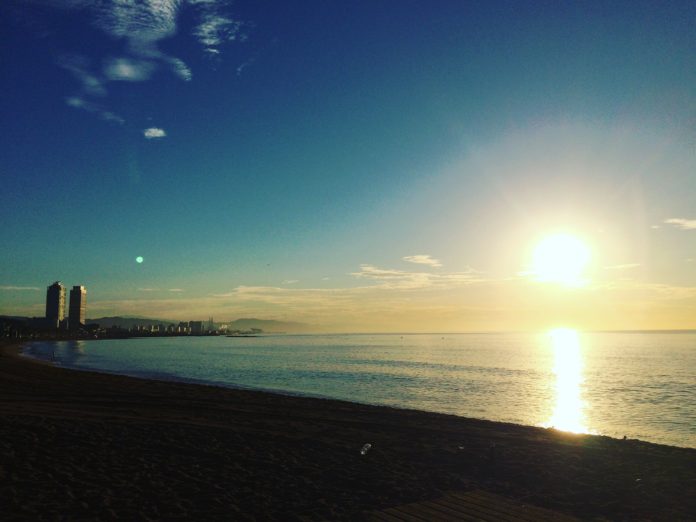 "Cause I'm leaving on a jet plane
Don't know when I'll be back again"
This is a part of John Denver's famous song 'Leaving on a jet plane'. He sings about a woman he has to leave.  Just like me. My days are counted as well, I have to leave Barcelona.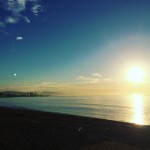 If you have only a few days left here in Barcelona like me than you should be sure that you have seen or done following things:
Most important thing: go to the beach one last time.
Try to go at six or seven o'clock in the morning and you will see the city and beach in a different way. Go for a run or walk, do your workout.
Then take your clothes off, dive into the sea and swim. Enjoy the morning sun and calm water on your skin. Drift and let yourself go.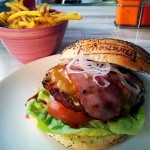 To get your energy back from swimming in the ocean you need to eat. Therefore you should go to Timesburg.
If you love eating burgers (and even if not), you shouldn't miss this place. It's one of the best burger places I've tried. Though all burgers I've tried here in Barcelona are unbelievably delicious. That's a thing that Spanish people can do – making a tasty burger!
I recommend Timesburg in Poblenou, but all the others I've tried in Barcelona are as good.
Bars and Clubs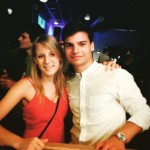 For a night out you should try Ovella Negra and D9.
It's perfect to watch soccer matches (especially now during the European Championship). You can play tabletop soccer and drink beer. Before heading to a night club you can get 6 shots for 5 Euro in D9 – not too bad!
After that you should go to Opium or Shoko at the Barceloneta Beach. Though the drinks are far too expensive, you need to have this experience. The location is totally worth it! These clubs have beautiful views of the beach and the sea.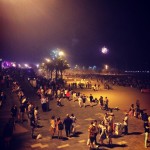 If you are here during San Juan, don't miss it!!
It's an experience everybody should make once in his/her lifetime.
It felt like a second new year's eve, though you are at the BEACH watching the beautiful fireworks.
It's a magical atmosphere, drinking with friends and lots of strangers at the beach, dancing under the stars and celebrating San Juan.
L'adila in Poblenou is an Italian restaurant.
I had my best pizza there.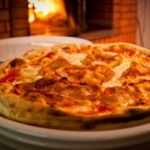 On my last evening in Barcelona I am going there to order a bottle of red wine and one of those delicious pizzas.
Fulfilled and completely pleased I am going to the sea, waiting till the sun goes down, fading away on my last day in Barcelona… 🙂
Last but not least, I would like to thank Estudio Hispánico for all the laughs and the beautiful time at work. I really enjoyed the company of those lovely people.
Thank you! ♥