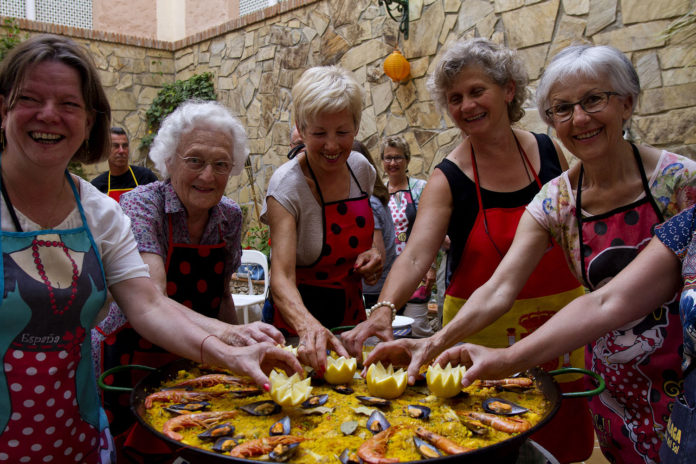 Our Spanish courses are available to all ages from as young as 7 years old, but for those students aged 50 and over who really want to study Spanish with people of the same age, we offer specialist Club 50 programmes.
These programmes give the opportunity to attend a high quality spanish language course taught by native tutors exclusively with students aged 50 and above.
The programmes also incorporate a fun activities package to help students practice or perfect their Spanish skills!
The programmes vary from location to location but generally include around 15-20 Spanish lessons per week.
The activities programmes differ slightly depending on the location, time of year, weather etc, but are always fun and offer a great opportunity to practice your Spanish in a relaxed environment.
Examples of activities include wine tasting, excursions to nearby towns, visits to museums and galleries, cookery classes, dance classes, cultural lessons and much much more…..
We offer this type of course in the following locations – Nerja, Palma, Malaga and Seville.
These courses do have specific start dates which are generally outside of the summer months, but if you would like to know more please contact us.