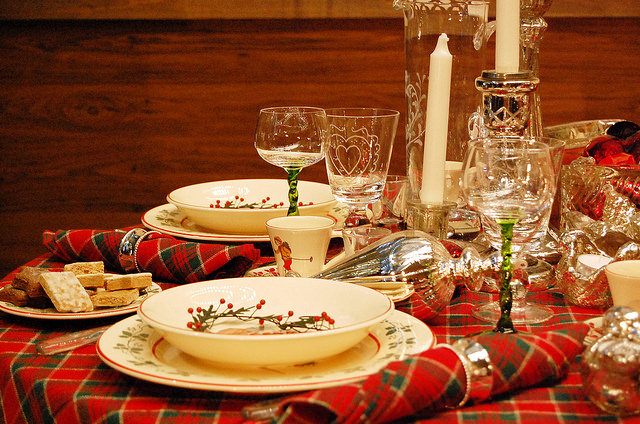 The festive period is almost here so we thought it would be a great opportunity to tell you about some of the most loved dishes throughout Spain. It gives you plenty of time to practice making them to impress your loved ones!!
In Spain, a family meal is eaten on December 24th, Christmas Eve or 'La Noche Buena'.  
Whilst the favourite dishes will differ from family to family or from region to region, the typical menu will include tapas, soup, a roasted dish and a selection of desserts.
So the tapas on Christmas Eve are the same as you would find in most tapas restaurants – patatas bravas, croquetas, pimientos del padron, etc, but there is more emphasis on fish and seafood.
A typical soup would be the 'Escudella', which is mostly eaten in Catalonia and is a hearty soup of garlic, parsley, vegetables, sometimes with meat such as butifara sausages and the most important ingredient, the Galets – special pasta shapes. You can even see these pasta shapes used as giant decorations in Barcelona!!
The main course tends to be a roast meat with vegetables and salads and the Spanish are particularly fond of their lamb. 'Cordero Asado' would normally be the shoulder and would be simply roasted with herbs and seasoning.
Now for the best bit!!! Spanish people certainly have a sweet tooth if you look at all of the 'pastelerías' or cakeshops.  Some traditional desserts include 'Turrón' and 'Polvorones' – both of these are very sweet and full of almonds.¡Que Rico!!
So there are no set rules to what you prepare and there are certainly many many options. But perhaps you might prepare something a little different this year and try a 'Navidad Española'!!
Check out our post about Latin American Christmas delicacies, coming soon…….