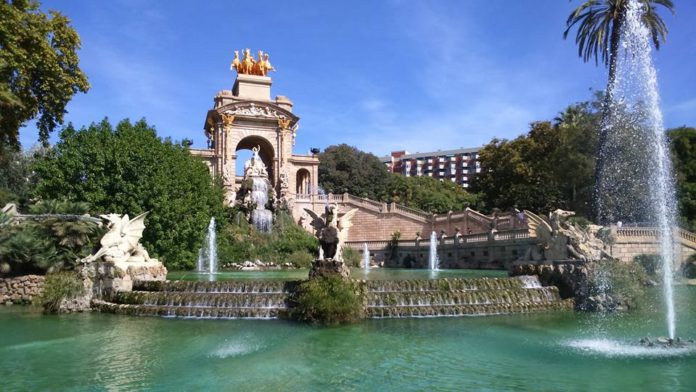 Our student Summar from the UK, attended a cSpanish course with us in Barcelona this Spring and here are her comments:
…." I just wanted to send you a quick email to say how much we all enjoyed our week in Barcelona.
The entire experience was much better than we ever could have experienced; the staff are friendly, warm and inviting and they are truly willing to help.
The accommodation was also really lovely and conveniently located really close to both the school and the centre.
Thank you, for being so helpful and efficient in the organisation process!
You can definitely count on us returning very soon (we're currently saving up to try and return in September!)…"
Our school in Barcelona is located on a pedestrianised street lined with Palm trees in the centre of the city.
Its' location offers the student a unique experience.
The school has its' own garden where students can relax during breaks and soak up some sun.
If you like the idea of visiting Barcelona want to know more about our Spanish courses or would like some price quotations, please contact us!
And remember to check our special offers for any discounts on your course…..