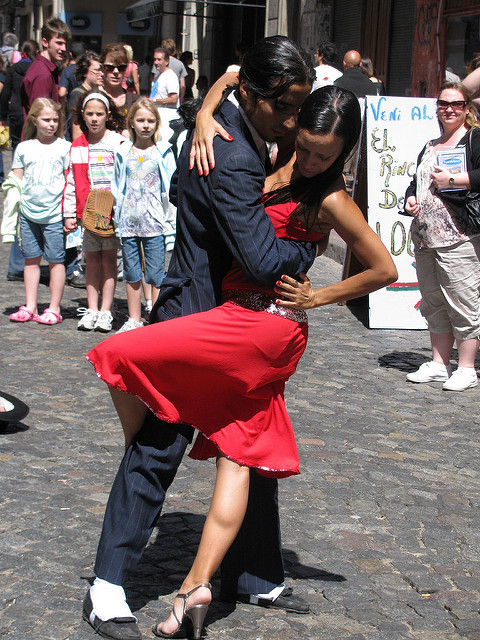 I spent 5 months in Buenos Aires, from August to December. It was one of the best experiences ever!
I was afraid BA was going to be a too big city for me, but in fact I loved it. Life is cheap,  and people are very open minded and interested in meeting foreigners !
I met a lot of Argentineans and was able to visit places that tourist would never have thought about – Like a drum show that takes place every Monday, called "la Bomba del tiempo", in Sarmiento 3131.
But also I loved all the all the famous places like "la boca", "la plaza de Mayo", la avenidad 9 de Julio…..the largest street in the world!
During the first days I couldn't understand anything, but I learnt quickly….and now when I talk Spanish, people say "you've been to Argentina!" I really would have liked to stay a year more over there!
Argentina is a huge country, and there are so many things to see!! Even 5 months in Buenos Aires was not enough to visit and get to know the whole town! I definitely want to go back over there some time!
When you are in Argentina, you get to eat the best meat in the world, and you see the best Tango dancers in the world!
Megan (Denamark)