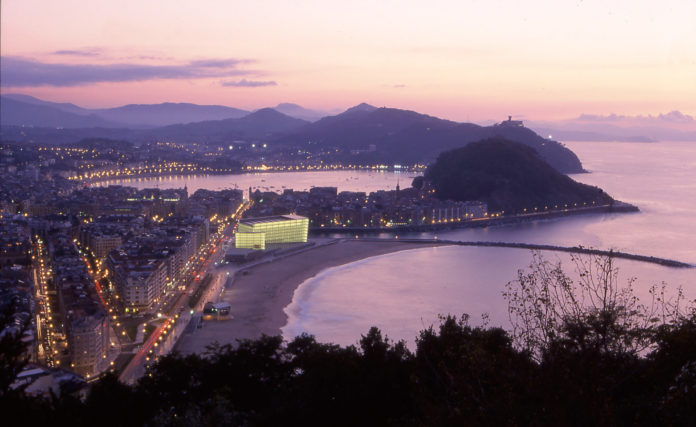 After having travelled extensively around the world, I can only say that San Sebastián is the MOST AMAZING place over the Earth. Its lively atmosphere, breathtaking landscapes, fabulous cuisine without rival over the Earth and natural beauty makes this city be a must for every person that wants to know what to enjoy life means.
The happy character that charactherizes the Basque people makes every foreigner feel at home while they are learning Spanish. I realised the good natured of these people from the very moment I met my host family. They really took me like one more of them and they always did their utmost in helping me whenever I had a problem or a difficulty. Besides, when going shopping or going for a walk everyone was keen and sensitive towards me.
One of the things I wanted to experience about San Sebastian was its local gastronomy. I had heard marvellous things about it, so the very first night I went to taste San Sebastian's world-known tapas to la Parte Vieja, the most antique district of San Sebastian, and I can truly assure that I have no word to describe how yummi they were. I really love them! Not only the tapas but also the fresh fish that was sold in the market is really to enjoy. I really recommend everyone staying in San Sebastián to be drawn in by its fanstastic food in one of the restaurants of the city.
The three great beaches of San Sebastián (Zurriola, La Concha and Ondarreta) are the perfect place to surf. If you love surfing, The Basque Country and, especially, San Sebastián is the place to go. In fact, surfers from everywhere in the world come to the "European California" attracted by its waves. During my two weeks in San Sebastian, I spent every afternoon and every every evening, after my Spanish classes,  riding the huge waves of the three beaches.
To top the great advantages of this city up, I obviously have to speak about its natural beauty. Its green landscapes and the perfect shell shape that features Concha Bay surrounded by the magical hills of Urgull and Igueldo dotted with iconic and charming Santa Clara Island.
The greatness of its people, the outstanding surfing conditions, its fabulous gastronomy and its natural beauty make of this city ideal if what you want is learning Spanish far beyond from the typical touristic destinations that really have nothing to offer.
Andrea (Italy)