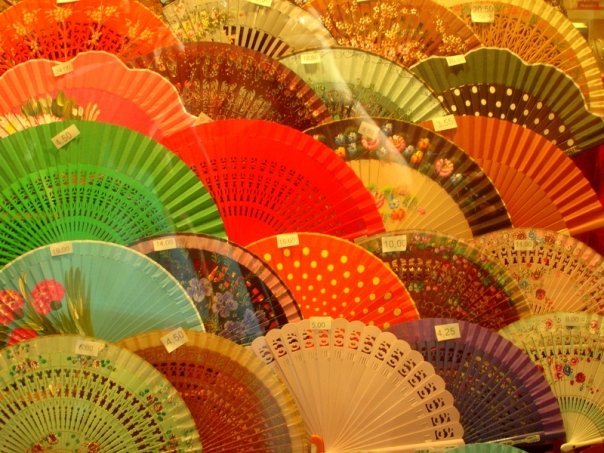 It was about this time last year that I had just got back from my second trip to Seville.
Strange though it might sound I think one of the things I love the most about the city is its' 'Spanishness'. Sevillians are very proud of their heritage, their food, their flamenco and you can really feel it when you're there.
I think in my experiences travelling around Spain, the local people of Seville are certainly the friendliest and the most passionate.
The city itself is very easy to get to know, even if you're limited time wise. It's easy to walk around the centre of the city and see all the fantastic monuments which make this city so popular – the Giralda tower and Cathedral, Plaza España and the Triana neighbourhood are some of my favourites.
Our school is located right in the centre so from there it's just a short work to all the main attractions.
Along with the year-round mild climate and great atmosphere, I think the food gives the city a special something. Food being one of my favourite things!!
It seems like there's a fantastic tapas bar on every corner and most have terraces so you can sit out in the sunshine whilst munching on a 'brave potato' and sipping some local beer.
One of my favourite tapas bars is 'Las Columnas' on c/ Rodrigo Caro 1. The barmen are absolutely hilarious and the food is fabulous. They actually write down your orders in chalk on the counter and then just add it up and rub it off when you've paid. I have no idea how their keep track of everything because it gets seriously busy, but I'm happy to leave that a mystery. We got everything we wanted when we ordered it and not one dish disappointed! Definitely a recommendation.  It's just one of hundreds of bars and moving from one place to another to try their specialities is a great way to see the city!
Seville will undoubtedly leave you wanting to explore more of Andalucía – Granada, Ronda, Cordoba. Unfortunately for me there's too much to see and too little time!!!!