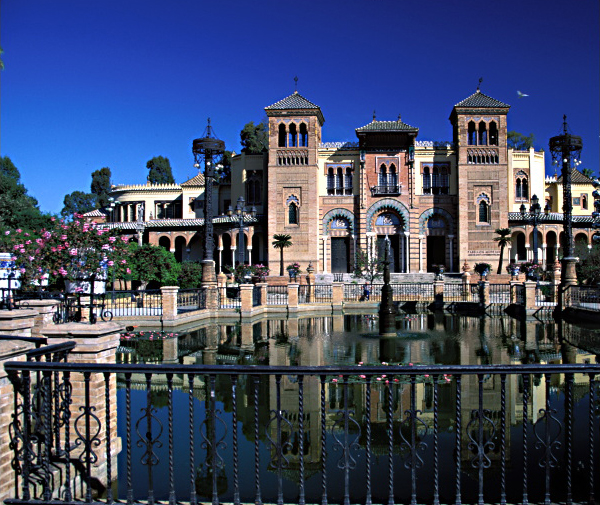 Granada's location at the foot of the Sierra Nevada mountains mean the scenery is fantastic. It's actually the highest mountain range in Spain, and in Winter Granada is a great base from which to go skiing.
On the other hand if you visit Granada in the summer months, the nearest beaches are just a 45 minute journey!
And if you prefer to stay in Granada then you won't be dissapointed.
Granada is steeped in history with the famous Alhambra taking pride of place in the centre of the town. It truly is spectacular and you can easily spend a day or two looking round the incredible Moorish Fortress – even if it's just for the views!
The 'Albaicin' might make you think you're in Morocco, with it's whitewashed buildings, tiny cobbled streets and arabic teashops.
Granada has a popular university and so has a young and vibrant feel, but there are also plenty of shady cafes and green spaces where you can relax and watch the world go by!
And if you want to try Tapas at its most traditional then Granada is the place to do it, with fantastic tapas offered in almost ever bar – and it's free if you order a drink!!!
Our school is located right in the centre of the town with access to shops and restaurants. The school has a library and multimedia room as well ad free WIFI for students and a relaxing patio where students can meet on their breaks.
It certainly is a great place to learn Spanish, but you can also combine your course with cookery lessons, Horse-riding, Flamenco and much much more!
If you would like to know more about a Spanish course in Granada, contact us!!