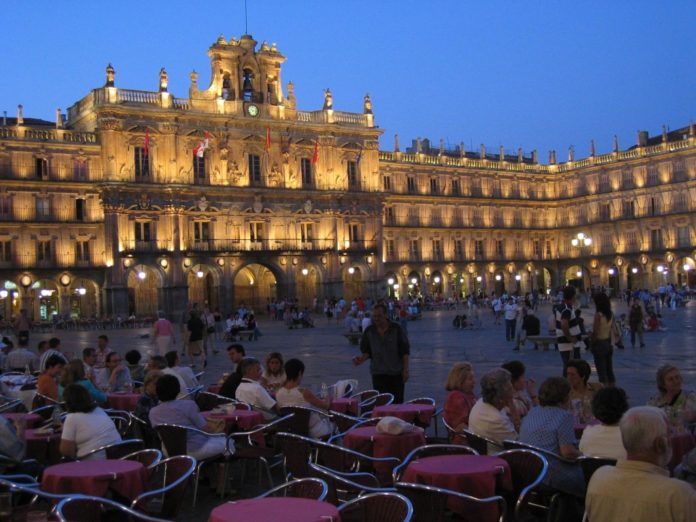 Our student Wolfgang from Germany, attended a Spanish course with us earlier this year in Salamanca.
Here are his comments:
…"I enjoyed everything about my 4 weeks in Salamanca.
The Level classification was correct and my teachers Marie José and Maria were very welcoming and the teaching was very competent.
During the lessons everyone was speaking only Spanish, which I liked very much.
In the school I only experienced friendly staff.
The family in which I had been placed was extremely pleasant and was located close to the Spanish school as well as the city center.
Salamanca itself is definitely a wonderful place.
I am pleased to remember my time in Salamanca and I am very happy about the progress I made.
Right after my course I travelled all over Spain and I realized how much I improved my Spanish….."
Salamanca is a small historic town located in the heart of Spain in Castilla y León.
It is often referred to as 'Don Quijote' country  and the University is the oldest in Spain.
The impressive Plaza Mayor is in the centre of the town and it is possible to get around by foot to see everything the town has to offer.
Along with the historic side of Salamanca, there is also a young bustling atmosphere with the university students and plenty of places to try some tasty tapas.
Salamanca is a safe town where you can have a really spanish experience!!…
Contact us to find out more about our school, courses and accommodation!!