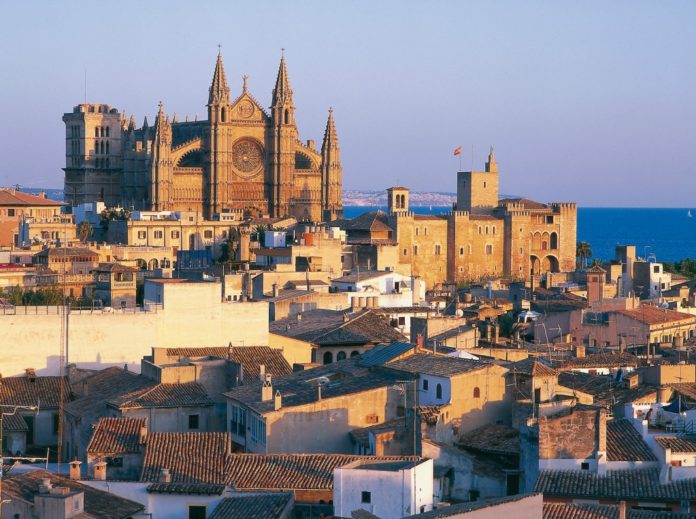 Michaela and Alex did a Spanish course at our school in Palma de Mallorca. Read more about their experience:
"My husband and I really enjoyed our time at the school. The classes have been perfect for us and we liked them very much, of course we learned a lot as well. Christina, our teacher, was excellent and did her best to teach us in Spanish. We will be
happy to come back and do another course there."
Palma de Mallorca is a simply beautiful city.
There is a large historic centre, full of winding streets and secluded little squares with fountains, all overlooked by a magnificent gothic cathedral, towering over the old town.
Our Spanish school in Palma de Mallorca is located close to the centre of the city. So it is the perfect place to learn Spanish and explore Palmas beauty, using your new knowledge of
language.
All the staff at our school are natives of Mallorca, so they really know the best that the island has to offer, so you could also discover Mallorca with the help of our staff.
If you can't wait to do a course in Palma now, then feel free to contact us!