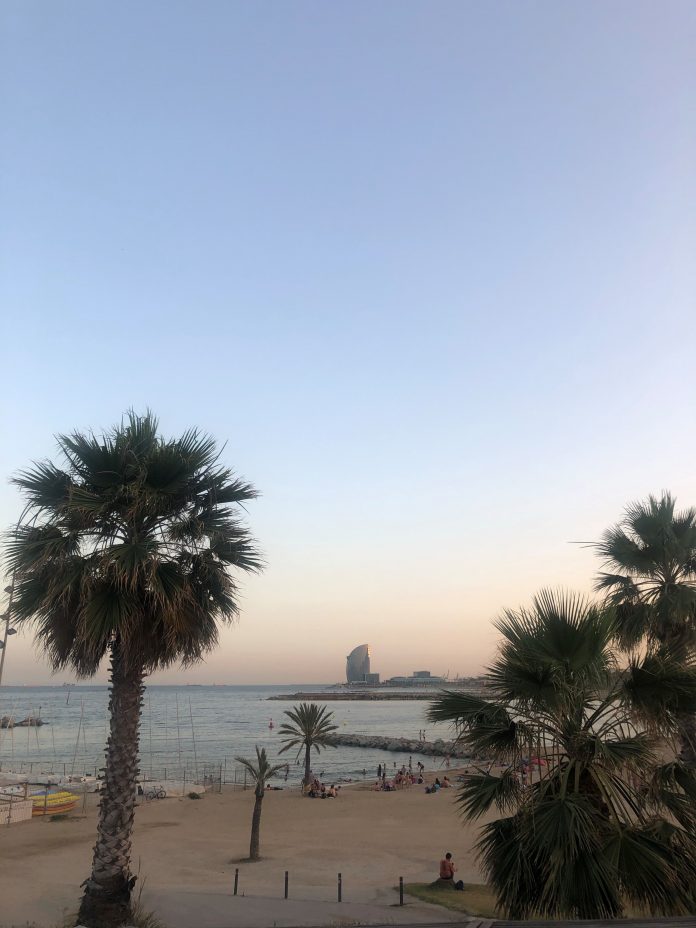 I am coming to the end of my internship. These have been the most exciting weeks in my life so far that I would like to share them with you.
It was the first time for me to go abroad for a longer time and it was the best decision I could make, even though the first two days were a little bit difficult.
The lifestyle of the people took getting used to but impressed me and Barcelona itself even more! Sitting in bars till late, enjoying the nature and culture.
After half of the internship was over I had gotten already used to everything and I could have stayed here all the time!
My first excursion was to probably the most famous sightseeing spot ever: Park Güell.
We had an amazing view of the city from the main terrace of the park. Perfect were the breaks in the sun to listen to the different musicians there.
Then the festival of San Juan was on the beach on 23 June. The many people, the fireworks and the parties created a great atmosphere. But watch out for your things at such festivals, there are a lot of pickpockets on the way!
I hope to visit the Sagrada Familia before I leave, if not then next time!!…
Now it's time to go home again and I can only recommend anyone to make a trip like this. Thanks to all those who have accompanied me through this experience and especially to my colleagues for this great environment! And thanks to Liesbet for her sangria recipe!
Marie